Cancer Cons, Phoney Accidents and Fake Deaths
"After Taryn Wright exposed an elaborate fake tragedy on Facebook, she found herself leading a squad of online detectives – but on the internet, it doesn't take long for a crowd to become a mob."
Westminster Books is having a clearance sale, discounting books they have too many of.
Yosemite puts on quite the display for a couple of weeks a year.
I like this: "In an exercise in humility, I would like to pull back part of the curtain by writing a resume not of my accomplishments and successes, but of my failures—for this too is a significant part of who I am (and who I am not), giving perhaps a more balanced perspective on the life of an academic."
Here's a recent interview and conversation I had with Jonathon Von Maren on keeping your home (and life) porn-free.
Be sure to watch this video of Monty Williams speaking at his wife's funeral. It is very, very powerful.
Thanks to P&R for sponsoring the blog this week with "The Number One Reason We Struggle Overcoming Sin."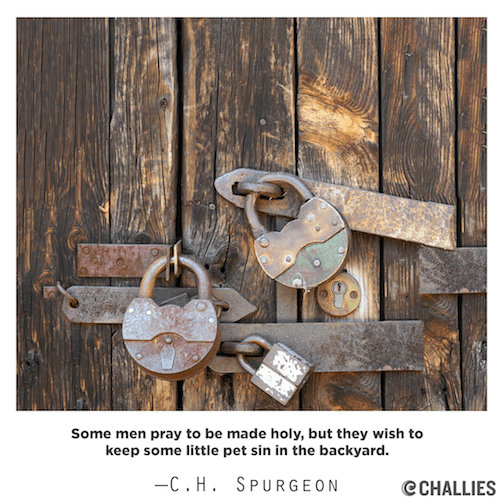 Some men pray to be made holy, but they wish to keep some little pet sin in the backyard. —C.H. Spurgeon