As the week comes to a close, I want to remind you of MinistryNetwork by Westminster (this week's sponsor) and encourage you to check it out.
Today's Kindle deals include some classics and a couple of newer books.
(Yesterday on the blog: Parents: To Join Social Media Is To Witness Death)
Here's a good reminder to pastors as they prepare to take to their pulpits tomorrow. "This weekend as you stand before your church and open the Bible with them, I hope you will be reminded of the awe-inspiring opportunity that God has given you."
You may enjoy this conversation with Neil Shenvi and Greg Koukl as they discuss Critical Theory.
Ed Welch reflects on 40 years of marriage. "Creation is very personal, as are most human works of art. God is the original; creation is in the pattern of the original. Within this expansive self-revelation of God, no created thing captures everything about the Lord, but some things reveal more of him than others. Human beings, created in the image of God, reflect his glory as much as anything in creation can reflect him, which brings me back to marriage."
This is an interesting article from CT which tells how most believers are convinced that sex offenders belong at church, but not at their church. It describes some of the difficulties and liabilities of welcoming a known offender.
Here is Tim Chester's take on why there are fewer miracles today than at the time of the early New Testament.
As this article says, it's important to understand that Catholics and Protestants mean something very different when they speak of "grace."
I didn't know that John Owen had directed so much of his ministry to young Christians. Yet, "Owen spent a great deal of time with teenagers and young adults as the primary focus of his preaching." He sets a good example there…
Every church is at every time in danger. Every church is in danger of disruption and disunity when Christian turns on Christian or Christian turns away from Christian.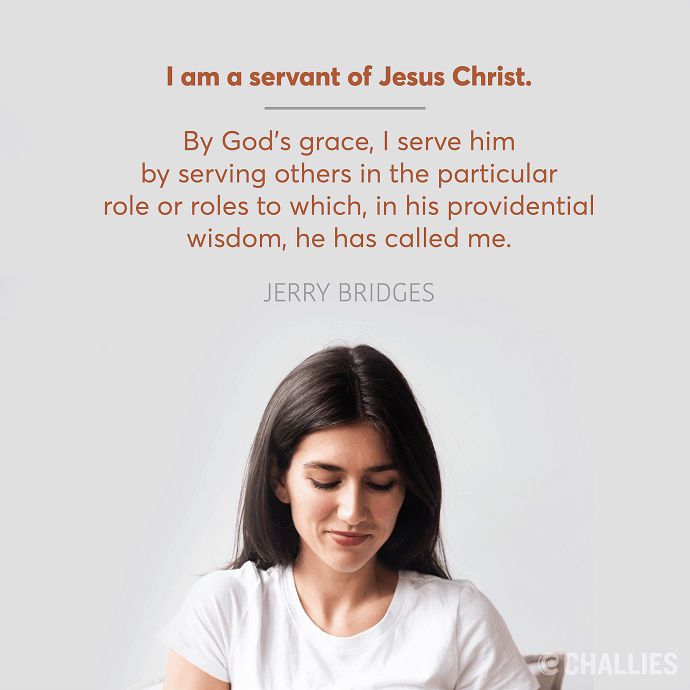 I am a servant of Jesus Christ. By God's grace, I serve him by serving others in the particular role or roles to which, in his providential wisdom, he has called me. —Jerry Bridges