Today's Kindle deals include a couple of newer books and a couple of older ones.
The Logos deals keep piling up! You can get some great deals on commentaries…
(Yesterday on the blog: Why Some People Aren't Christians)
They are taking over America!
David Gundersen writes, "I don't know all the details of these other situations. But I want you to know something about our situation: That's not how I view you. Not at all. I don't view you all as a bunch of senior citizens in the caboose of our church, hanging onto the e-brake with all your might. You're not a wall, or a speed bump, or a backseat driver." Does your church value the older saints among you?
Be sure to check out the video for Andrew Peterson's new song "Is He Worthy?" (See also Andrew Peterson's New Song for the People). Also, is the Max Hsu who was involved with this video the one from the old Christian band Church of Rhythm (and Superchick)?
Sean McDowell: "With the initial release of Evidence that Demands a Verdict in 1972, my father helped popularize the 'bibliographic test' for the reliability of the New Testament. Essentially, the bibliographic test examines the textual transmission by which a document reaches us." He updates some of that crucial data.
Owen Strachan takes a look at the new Rob Bell documentary The Heretic.
"The Bible indicates that, for the priests serving in the tabernacle, there was no sitting on the job either. Consider the furnishings in the tabernacle. There was an altar, a large basin for washing, curtains, a table, an ark, and a lamp stand. Interestingly, there is no chair in the tabernacle." Why not?
"You've decided to reclaim your morning commute by spending it on something substantive. No more bottomless Instagram feeds and auto-playing YouTube videos for you! So out the door you stride with that week's New Yorker wedged beneath your arm, a new episode of Flash Forward playing in your ear, or the latest Jesmyn Ward novel cued up on your Kindle app. So far so substantive. But it doesn't last. You've nearly reached the bus stop when the assault on your attention begins with a notification about… notifications."
"Open Book is a new weekly podcast about the power of books and the people they've shaped. In season one, host Stephen Nichols shares never-before-heard moments with R.C. Sproul in his home library." Sounds like it's worth subscribing to.
The more I read, the harder I can find it to answer this question: What is a good book? What are the marks of an especially good book?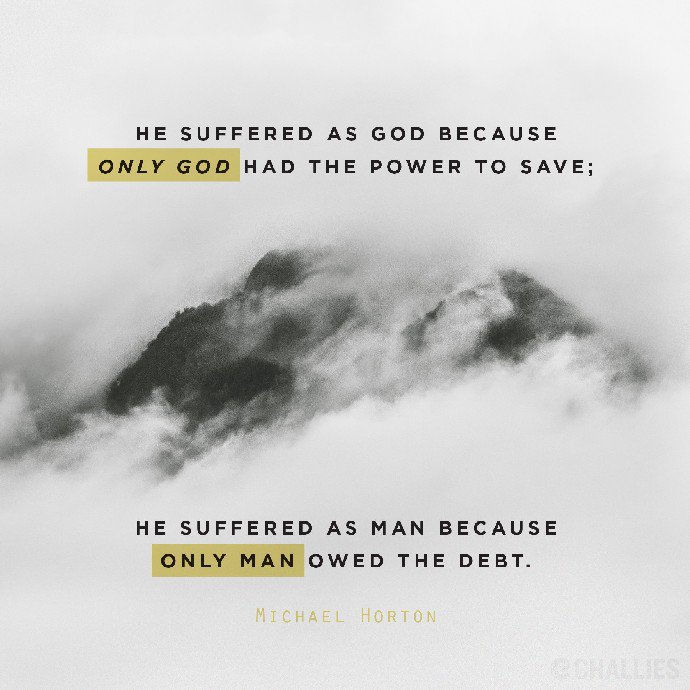 He suffered as God because only God had the power to save; He suffered as Man because only man owed the debt. —Michael Horton