This week's Free Stuff Fridays is sponsored by Crossway, who also sponsored the blog this week. They are giving away a brand new Bible that I think will be of a lot of interest to you: The ESV Archaeology Study Bible. There will be five winners this week and each will receive a copy of the Bible.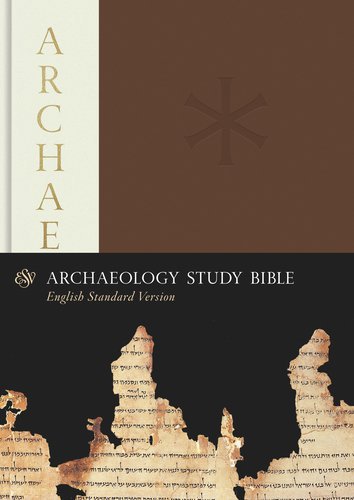 Here is how Crossway describes it:
"The ESV Archaeology Study Bible roots the biblical text in its historical and cultural context, offering readers a framework for better understanding the people, places, and events recorded in Scripture. With editorial oversight from Dr. John Currid (PhD, University of Chicago) and Dr. David Chapman (PhD, University of Cambridge), as well as contributions from a team of field-trained archaeologists, the ESV Archaeology Study Bible assembles a range of modern scholarship—pairing the biblical text with over 2,000 study notes, 400 full-color photographs, 200 maps and diagrams, 200 sidebars, 15 articles, and 4 timelines. These features bring life to the ancient texts, helping readers situate them in their historical context while recognizing the truth that the eternal God became flesh entered human history at a specific time and in a specific place."
Enter Here
Giveaway Rules: You may enter one time. As soon as the winners have been chosen, all names and addresses will be immediately and permanently erased. Winners will be notified by email. The giveaway closes Saturday at noon. If you are viewing this through email, click to visit my site and enter there.