This week's Free Stuff Fridays sponsor is one you know, I think: Family Christian Stores. They are giving away a great new product that isn't even available for sale yet–the new ESV Student Study Bible.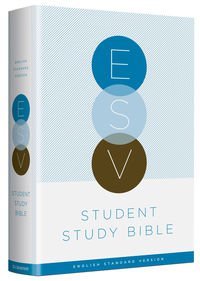 The ESV Student Study Bible is ideally suited for students who are serious about God's Word—who want to learn more about what the Bible teaches and how the Bible applies to all of life.

With 12,000 clear, concise study notes, the ESV Student Study Bible provides numerous new features—including nearly 900 "Did You Know?" facts, 120 new Bible character profiles, and 15 new topical articles. It also features a new glossary of key terms, more than 80 full-color maps and illustrations, an extensive concordance, and 80,000 cross-references. These and many other features make it the most comprehensive, colorful, and content-rich student Bible available today. Suited to high school and college students, the ESV Student Study Bible is also a versatile resource for anyone engaged in serious study of God's Word.
You can read more about it right here.
Family Christian has 5 of these Bibles to give away, which means that there will be 5 winners.
Giveaway Rules: You may only enter the draw once. Simply fill out your name and email address to enter the draw. As soon as the winners have been chosen, all names and addresses will be immediately and permanently erased. Winners will be notified by email. The giveaway closes Saturday at noon.
Note: If you are reading via RSS or email, you may need to click through to see the form.