We've come to another Friday and with it, another version of Free Stuff Fridays. This week's sponsor is Reformation Heritage Books, the mission of which is "to glorify God and strengthen His Church through the publication and distribution of Puritan and Reformed literature." They are offering a generous prize of 5 complete sets of their Profiles in Reformed Spirituality Set. So five winners will each claim all seven volumes.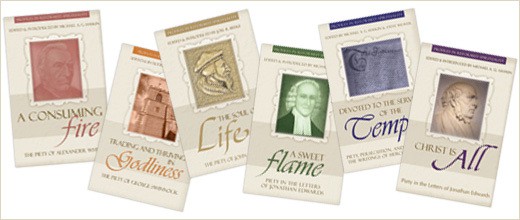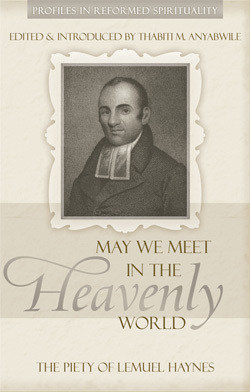 The newest addition to this series, written by Thabiti Anyabwile, features Lemuel Haynes and is titled May We Meet in the Heavenly World. John Saillant, author of Black Puritan, Black Republican writes this of the new book: "This well chosen selection from Lemuel Haynes's writings represents a significant part of the earliest African-American engagements with the Reformed theological tradition. In that tradition Haynes and his black contemporaries, both American and British, found a language of justice and inspiration that allowed them to criticize slavery and racial prejudice, and to offer a Christian vision of a free society. May We Meet in the Heavenly World can be recommended to students of Christian theology and of American history."
Rules: You may only enter the draw once. Simply fill out your name and email address to enter the draw. As soon as the winners have been chosen, all names and addresses will be immediately and permanently erased. Winners will be notified by email. The giveaway closes Saturday at noon.