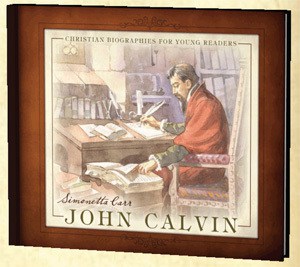 We're going to try something new around here. For the next few weeks, at least, I'm going to make Fridays a giveaway day. Check in Friday mornings and there will be something to win.
Today I'm giving away five copies of a great little book on John Calvin (courtesy of Reformation Heritage Books). "In this attractive volume, Simonetta Carr introduces young readers to the life, thought, and work of one of the most famous Reformers of the Christian church. She tells about the life of John Calvin from his birth to his death, placing him within the troubled context of the sixteenth century. She also introduces Calvin's writings in a way that children will desire to know more about his ministry and influence."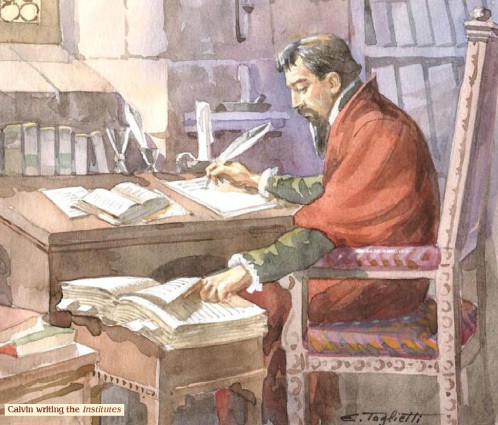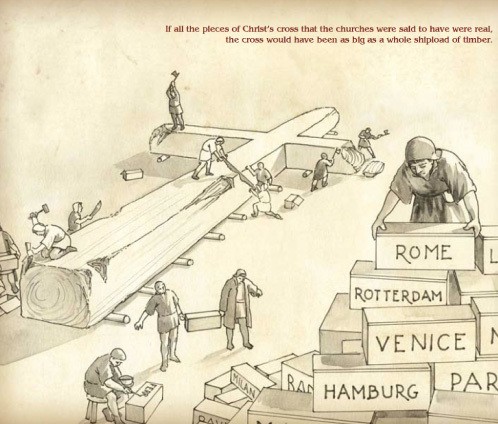 To enter the draw, all you need to do is send along your name and email address using the form below. I'll accept entries until midnight tonight. At that point I'll randomly choose the winners, notify them via email, and then erase all the information (thus assuring you that you will never be spammed or otherwise annoyed).
The only rule is: only one entry per person. Please.
{Entry Form Removed After Contest Closed}