This week's Free Stuff Friday is sponsored by ACBC, who also sponsored the blog this week.
We care for souls because God gave the church as His community of care,
His Word as our guide for care, and His Spirit as the empowerment of our care. Our vision of care should be shaped by what God has revealed to us in His Word and the person of Christ, not by what our therapeutic culture claims to be legitimate care for struggling people.
Join ACBC for this year's Annual Conference, O Church, Arise: Reclaiming a Culture of Care,  October 2021 as we explore the important task of soul care in the church.
We're offering a special discount for Challies readers. Enter code CHALLIES at checkout to receive 10% off of your registration. Prices increase August 31st.
You can join us in person this year as we meet together in Charlotte, NC on October 4-6, 2021!
If attending in person is not possible, we are excited to invite you to join us virtually!
Have a group of 10 or more joining from your local church? We made the Group Watch option just for you!
This Week's Giveaway: Sufficiency (eBook) & Counseling Resource Package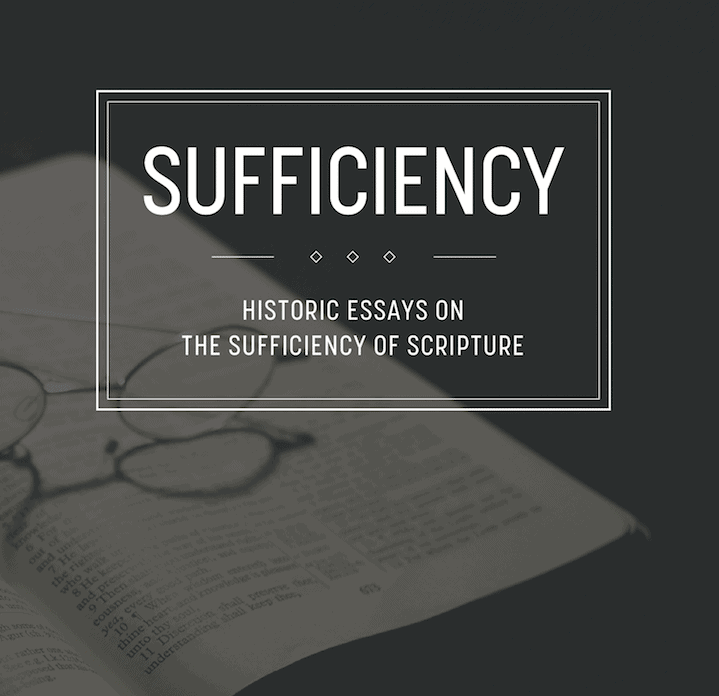 The sufficiency of Scripture is one of the core doctrines of the biblical counseling movement. This book celebrates biblical counselors' commitment to Scripture for theology and practice by presenting key writings on sufficiency through the years. In this powerful collection of essays, you'll be exhorted to stand on the sufficiency of Scripture for counseling.
Everyone who enters this week's giveaway will receive a free eBook copy of Sufficiency: Historic Essays on the Sufficiency of Scripture from ACBC.
Three winners will receive a bundle of books from key leaders in biblical counseling that will challenge and prepare you for the ministry of counseling.
;