This week's Free Stuff Friday is sponsored by Baker Books . They are giving away five copies of Dr. Jeff Myers' new book, Truth Changes Everything.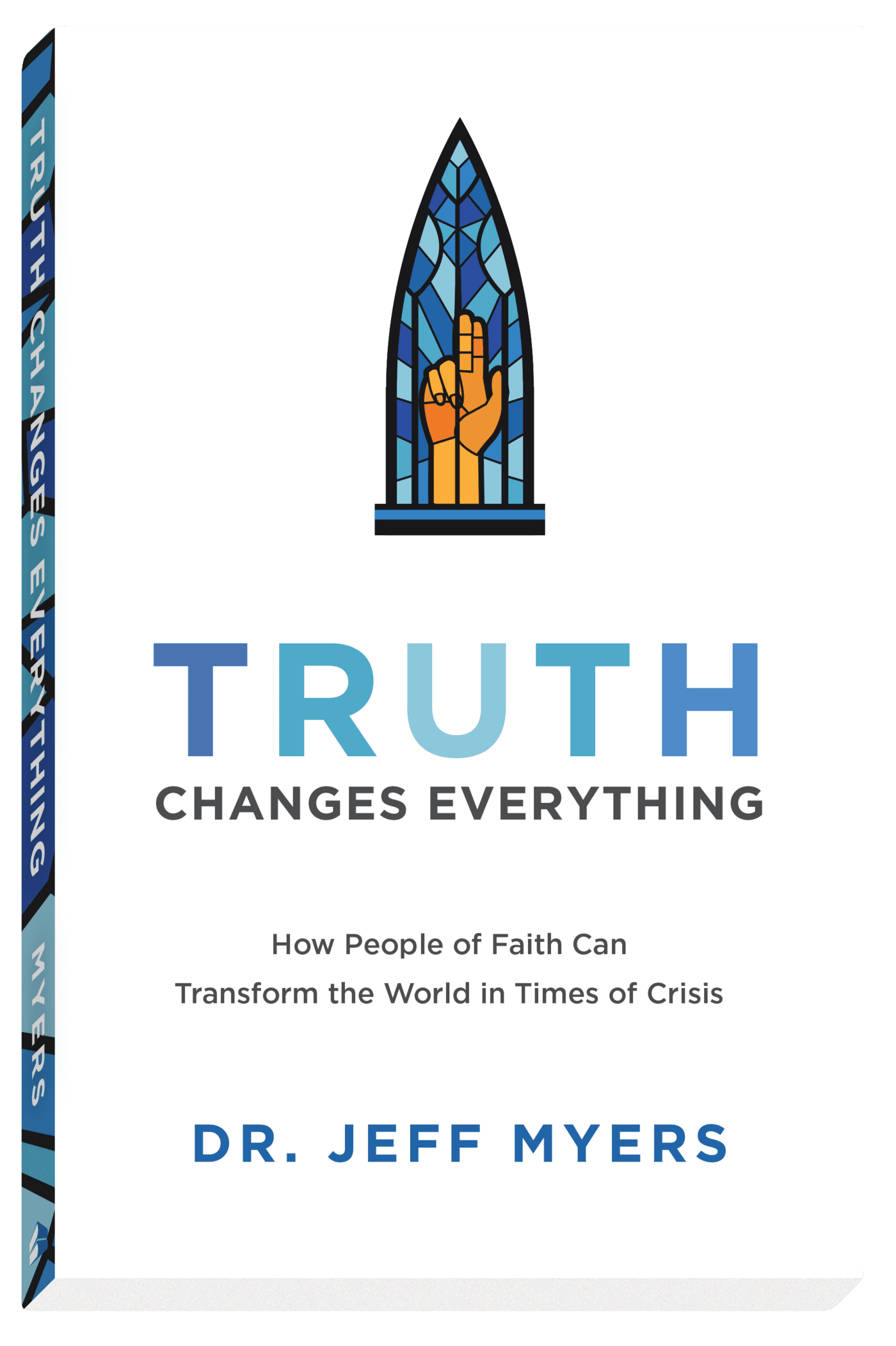 Most Americans now believe that Truth is up to the individual, rather than something we can objectively know. People talk about "speaking my truth" rather than "seeking the Truth." Faced with unprecedented levels of social conflict, purposelessness, and hopelessness, we desperately need to know whether Truth exists and how we can find it.
In this inspiring book, Dr. Jeff Myers tells the fascinating stories of Jesus followers who lived for Truth and transformed their world in times of crisis. These determined and often quirky figures led the way in human dignity, science, art, medicine, education, politics, justice, and even the idea of meaningful work.
If you sense that we live in hopeless days, it's time to discover how Truth changes everything, everywhere, all the time.
Here's what early readers had to say:
"Pilate's piercing question to Jesus, 'What is truth?' resonates perhaps even more today than the day he asked it. In Truth Changes Everything, Dr. Jeff Myers answers that question. What's more, he tells us why what we believe about truth matters so very much. Readers will be challenged, encouraged, and strengthened by his life-changing message." –Steve Green, president of Hobby Lobby
"Dr. Jeff Myers has a unique gift for communicating the universal, unchanging Truth of the gospel. This insightful book shows the importance of biblical Truth, traces many under-appreciated ways in which Christians throughout history have impacted the world by living out that Truth, and gives practical advice for influencing our neighbors with the Truth that sets us free." –Jim Daly, president of Focus on the Family
"This book is perfectly titled because truth does change everything. It changes whether we live in hope, love, and faith or fear and despair. Dr. Myers lays out what is at stake in the battle for Truth and offers a road map for how Truth can be known and experienced. This is a timely, insightful, and story-filled book." –Sean McDowell, Ph.D, author of Chasing Love and A Rebel's Manifesto
"Dr. Jeff Myers skillfully demonstrates how Christians' manifestation of God's surpassing goodness in all facets of life and civilization provides powerful evidence for the Truth of Christianity and the Bible, on which our faith is based. This Truth, indeed, changes everything, and in the best way imaginable." –Hugh Ross, astrophysicist; founder and president of Reasons to Believe
Truth Changes Everything officially releases October 18, 2022, wherever books are sold. Learn more and download a free chapter at TruthChangeseverything.org.
Enter Here
There are five copies to win. All you need to do to enter the draw is to enter your name and email address in the form below, which will add you to the Baker Publishing mailing list.
Giveaway Rules: You may enter one time. The giveaway will be open until October 17th, 2022 at 9 am ET.