This week's Free Stuff Friday is sponsored by Moody Publishers who also sponsored the blog this week. They are giving away 5 copies of  Practicing the Present: The Neglected Art of Living in the Now by John Koessler.
Here's how they describe it: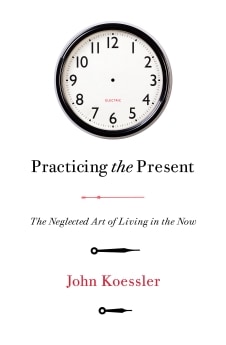 The present is more than a place where the past comes to rest.
It is more than a staging ground for the future.
The present is where God shows up.
We live our lives in the present, but often our minds are racing toward the future or overwhelmed by the past. We want to change the past and control the future, but usually, all we really do is exhaust ourselves in the here and now. Writing especially with church leaders in mind, Dr. John Koessler, a former pastor and professor, teaches you how to evade the tyranny of past regrets and future plans and meet God right where you are, in the present.
Enter Here
Again, there are five books to win. And all you need to do to enter the draw is to drop your name and email address in the form below.
Giveaway Rules: You may enter one time. As soon as the winners have been chosen, all names and addresses will be immediately and permanently erased. Winners will be notified by email. The giveaway closes Saturday at noon. If you are viewing this through email, click to visit my site and enter there.