This week's Free Stuff Fridays is sponsored by Ligonier Ministries, who, as you know, also sponsored the blog this week.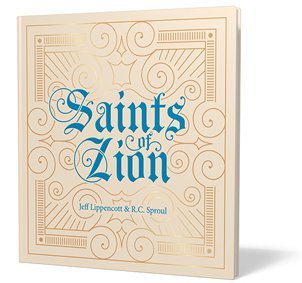 For a limited time, you can download the free Ligonier app and listen to R.C. Sproul and Jeff Lippencott's new album Saints of Zion in the "New Music" tab.
"In this new collection of sacred music for the church, Jeff Lippencott and R.C. Sproul provide hymns to enrich the worship of the people of God and bring glory to our Creator. Drawn from years of theological reflection and application, these songs offer biblical truth through beautiful choral and orchestral arrangements. Suitable for congregational singing as well as private devotion, these hymns are meant to encourage and equip the saints of God for greater and fuller worship."
Ligonier is also giving away 50 copies of the album. There will be 50 winners will also receive a free copy of Saints of Zion on CD.
Enter Here
Giveaway Rules: You may enter one time. As soon as the winners have been chosen, all names and addresses will be immediately and permanently erased. Winners will be notified by email. The giveaway closes Saturday at noon. If you are viewing this through email, click to visit my site and enter there.