This week's Free Stuff Fridays is brought to you by our friends at Southern Seminary, who also sponsored this week's blog.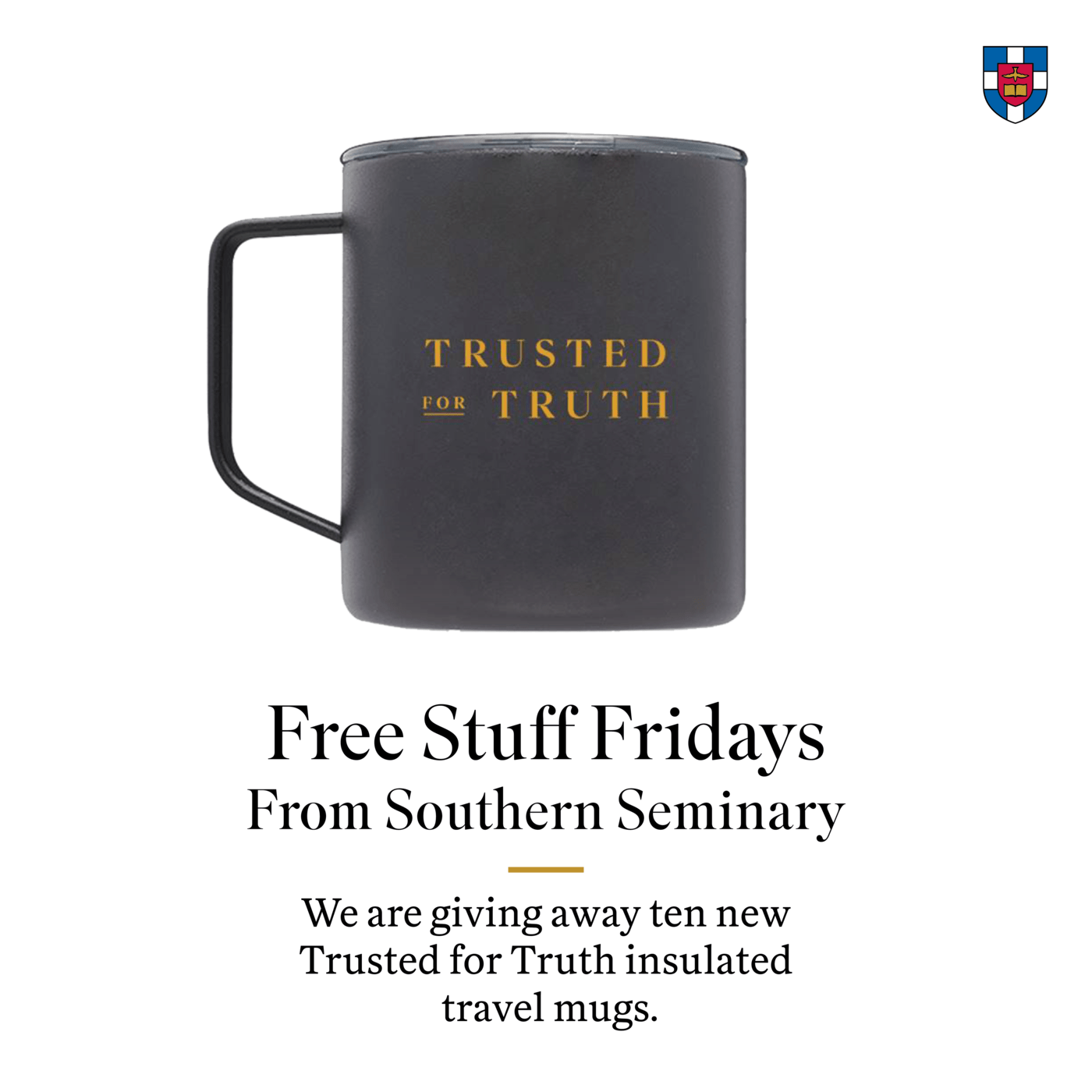 If you're going to be a pastor in the 21st century, you don't need less theological training — you need more. That's why Southern Seminary remains committed to offering rigorous courses as part of a comprehensive theological education that features the kind of breadth demanded by the ministry in a complex world.
In anticipation of Southern Seminary Preview Day on October 18, Southern is giving away ten of our branded Trusted for Truth travel mugs.
ENTER THE DRAW
All you need to do to enter the draw is to drop your name and email address in the form at the link below. (If you receive this by email, you will need to visit challies.com to enter.)
Giveaway Rules: You may enter one time. As soon as the winners have been chosen, all names and addresses will be immediately and permanently erased. Winners will be notified by email. The giveaway closes Saturday at noon. If you are viewing this through email, click to visit my site and enter there.