This week's Free Stuff Friday is sponsored by The Good Book Company who also sponsored the blog this week. They have 5 packages of their upcoming January releases to give away, which means 5 winners will each receive the following titles: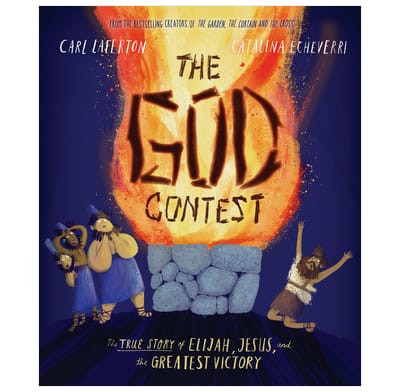 The God Contest: The True Story of Elijah, Jesus, and the Greatest Victory by Carl Laferton and Catalina Echeverri
Kids today are faced with a huge range of different views on who God is (or isn't). How can they be sure who's got it right?
This beautifully illustrated hardback storybook for children aged 3-6 is written by the team behind The Garden, the Curtain and the Cross. It retells two extraordinary events in history when the God of the Bible proved himself to be the one true God.
Find out more about The God Contest.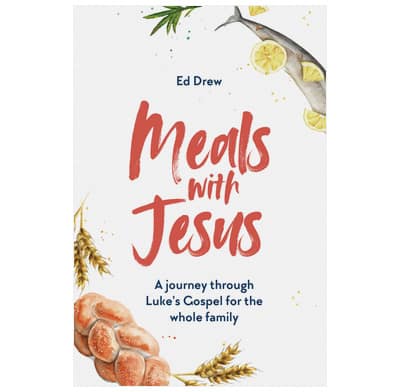 Meals with Jesus by Ed Drew
These 34 family devotions in Luke's Gospel look at nine meals that Jesus shared with people. As you read these passages, your children will be transported to the dinner table alongside Jesus. They will be able to ask their deepest questions and hear Jesus speak. Your children will see for themselves who Jesus really is and why they can trust him.
Designed to be easy to lead (even if you only have 10 minutes), these devotions are an achievable joy, not an unrealistic burden. There are different sets of questions for 3-4s, 5-7s, 7-12s, teens and even parents!
Find out more about Meals With Jesus.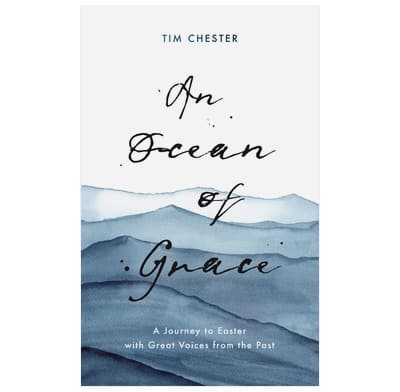 An Ocean of Grace by Tim Chester
An inspiring collection of daily devotions and prayers from great Christian writers of the past, including Augustine, Charles Spurgeon, John Bunyan, Catherine Parr , and Martin Luther.
The heart-warming words of these saints of old exalt the grace and glory of Christ's work, and will encourage and inspire readers as much today as they did when they were first written.
Each daily reading has been selected, edited and introduced by Tim Chester to make these treasures accessible to every reader.
Find out more about An Ocean of Grace.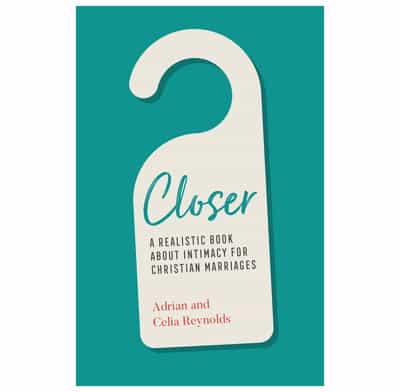 Closer by Adrian and Celia Reynolds
Sexual intimacy in marriage is a great gift from a good God that cements couples together and brings unity and happiness.
Nevertheless, in our broken and messed-up world we often need help and direction to understand and enjoy what it means to give ourselves to one another, and to overcome some of the difficulties and questions that every Christian husband and wife faces.
Adrian and Celia Reynolds are straightforward and compassionate as they look at Scripture to guide couples in this area. They give five clear biblical principles relating to sex and apply them to the common questions Christian couples ask about intimacy.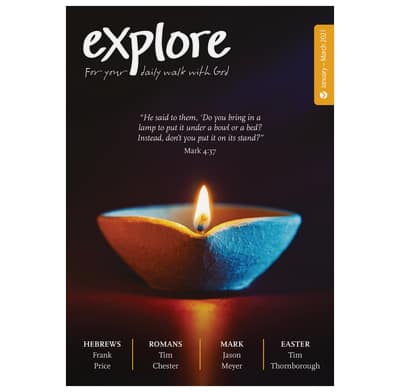 Explore Daily Bible Reading Notes for January 2021
Ninety dated and numbered daily Bible readings to help you dig into the treasures of the Bible for yourself.
The January-March 2021 issue of Explore features Romans, Hebrews, Mark's Gospel, and Easter.
Writers for this issue include Tim Chester, Frank Price, Jason Meyer, and Tim Thornborough.
Enter Here
Again, there are five packages to win. And all you need to do to enter the draw is to drop your name and email address in the form below.
Giveaway Rules: You may enter one time. As soon as the winners have been chosen, all names and addresses will be immediately and permanently erased. Winners will be notified by email. The giveaway closes Saturday at noon. If you are viewing this through email, click to visit my site and enter there.