This week's Free Stuff Fridays is sponsored by The Master's College (which, as you know, also sponsored the blog this week). There will be 5 winners this week, and each of them will receive two great items: A complete course called The Land of the Bible for you to complete at a home along with a Master's College t-shirt.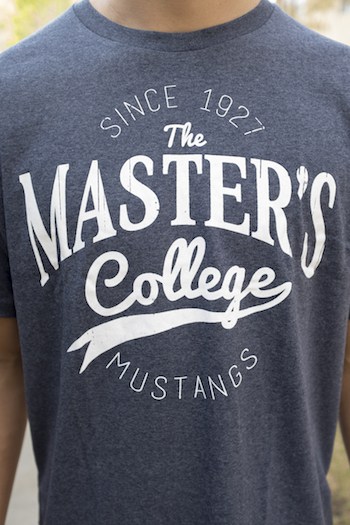 All the lectures for "The Land of the Bible" were filmed on-site in Israel. This is more than just a video tour of sites in Israel, but an actual class filmed on location in Israel. The thumb drive includes all of the lectures, notes, and class materials (Note: This is just the class lecture and materials but obviously does not gain credit). It is "A visual study of the geography of the land of the Bible, including sites in the Old Testament, New Testament, and in modern Israel. The course will examine how the geography of the land provides the 'stage' on which the events transpired and also how it became part of those very events. Relevant post-Biblical historical events and elements of Jewish culture will also be incorporated into the geographical study."
Winners will also receive a Master's College t-shirt.
There are 5 prizes to win, so sign up now!
Enter Here
Giveaway Rules: You may enter one time. As soon as the winners have been chosen, all names and addresses will be immediately and permanently erased. Winners will be notified by email. The giveaway closes Sunday at noon. If you are viewing this through email, click to visit my site and enter there.