Apparently it's not quite as bad as you've heard. But I'm still going to start every day with my toast and eggs.
Justin Taylor brings some much-needed reason to the debate.
Podcast fans may want to check out this new one from Russell Moore.
WORLD: "At the end of 2015, two human rights commissions over 2,800 miles apart enacted new rules that could be precedent-setting for the gender battle across the nation, including giving people the right to use whichever locker rooms and bathrooms they choose."
It's always interesting to compare the present to the past: "Much like streaming music services today are reshaping our relationship with music, Edison's invention redefined the entire industry…"
Notable Authors. If you've never checked out any books by author James White, I highly recommend you do so. I especially recommend The Forgotten Trinity and Scripture Alone.
"No sabbatical. No help with counseling. No clear picture of what's expected. Hundreds of former evangelical pastors say these were the crucial elements missing from the final churches they led before quitting the pastorate."
Thanks to The Master's College for sponsoring the blog this week with "What Is Truth?"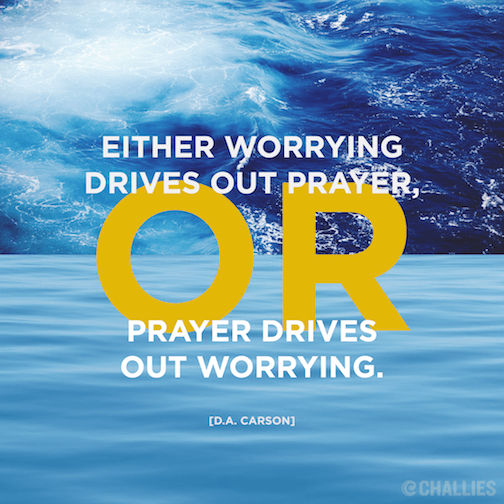 Either worrying drives out prayer, or prayer drives out worrying. —D.A. Carson