This week's Free Stuff Fridays is sponsored by Truth78, who also sponsored the blog this week.
They are giving away three sets of the Old Testament and New Testament volumes of More Than a Story.
Here is more about the book set:
More Than a Story takes children on a chronological journey through the Bible with a God-centered, gospel-focused, discipleship-oriented, theologically grounded perspective.
Though the Bible is full of stories, it is MORE THAN A STORY. It is the authoritative Word of God that, throughout its pages, proclaims and magnifies the majestic character of God, His work in this world, and His plan of redemption for sinful men through His Son, Jesus.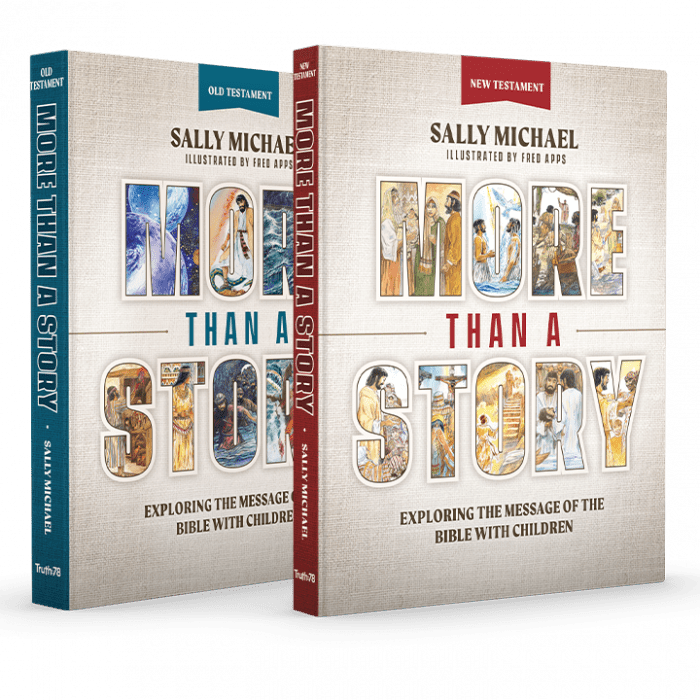 Here are some of the features that make More Than a Story a valuable resource:
Introduces and clearly explains the key doctrines of the Christian faith.

Over 1,000 Scriptures woven into the text.

Full color, historically-accurate illustrations.

Chapters are written in an interactive manner, teaching children valuable Bible study skills.

Questions are posed to guide children to rightly respond to God's Word with the mind, heart, and will.

Chapters conclude with prompts and suggestions for further reflection, discussion, prayer, Bible memory, and personal application.

Though written with 6-12 year olds in mind, an engaging resource for the entire family. 
More Than a Story is a serious tool, conveying weighty truths that require our utmost attention and at the same time, it is a wonderfully engaging discipleship tool for parents, grandparents, teachers, and anyone else who cares for the faith of the next generations. 
Enter Here
Again, there are three sets to win. And all you need to do to enter the draw is to drop your name and email address in the form below.
Giveaway Rules: Limited to residents of North America. You may enter one time. When you enter, you opt-in to receive marketing emails from Truth78. Winners will be notified by email. The giveaway closes on Thursday December 3, 2021 at midnight.