This week's Free Stuff Fridays is sponsored by Zondervan Reflective, who also sponsored the blog this week.
They are giving away FIVE 3-packs of J. Warner Wallace's NEWEST book Person of Interest so you can do a reading group with your family or friends.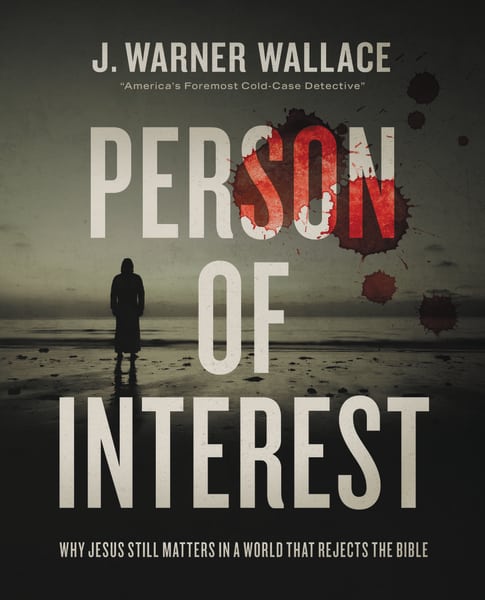 Here is more about the book:
Can the truth about Jesus be uncovered—even without a body or a crime scene? Join cold-case detective and bestselling author J. Warner Wallace as he investigates Jesus using an innovative and unique approach he employs to solve real missing person murder cases.
In Person of Interest, Wallace carefully sifts through the evidence from history alone, without relying on the New Testament. You'll understand like never before how Jesus, the most significant person in history, changed the world.
Features:
Join a cold-case detective as he uncovers the truth about Jesus using the same approach he employs to solve real murder cases
Marvel at the way Jesus changed the world as you investigate why Jesus still matters today
Learn how to use an innovative and unique "fuse and fallout" investigative strategy that you can also use to examine other claims of history
Explore and learn how to respond to common objections to Christianity
Detective J. Warner Wallace listened to a pastor talk about Jesus and wondered why anyone would think Jesus was a person of interest.
Wallace was skeptical of the Bible, but he'd investigated several no-body homicide cases in which there was no crime scene, no physical evidence, and no victim's body. Could the historical life and actions of Jesus be investigated in the same way?
In Person of Interest, Wallace describes his own personal investigative journey from atheism to Christianity as he carefully considers the evidence. Creative, compelling, and fully illustrated, Person of Interest will strengthen the faith of believers while engaging those who are skeptical and distrusting of the New Testament.
Go here to find out more about Person of Interest.
Enter Here
Again, there are five 3-packs to win. And all you need to do to enter the draw is to drop your name and email address in the form below.