I have been able to do some special giveaways lately and, well, I keep getting new opportunities to give away great stuff. And that is what I want to do today (and again a week from today!). I've got another Kindle to give to a reader of this site.
Let me give you the context (I know, I know…most of you have already just skipped to the bottom and just entered!). Revive Our Hearts, the ministry associated with Nancy Leigh DeMoss, has just begun to give away some great items to every Friend of the Blog. With all the books they have also offered up several Kindles. Some will go only to Friends of the Blog while others, this one included, is available to anyone.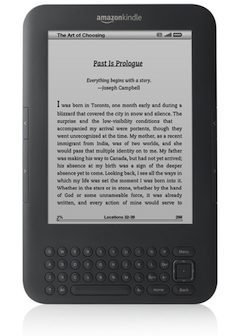 The prize is a 3rd generation Kindle 3G (which is the latest generation…). It will come pre-loaded with a whole library of Nancy Leigh DeMoss books including Becoming God's True Woman, Brokenness, Surrender, Holiness, Choosing Forgiveness, Choosing Gratitude, Lies Women Believe, Lies Young Women Believe, A Place of Quiet Rest, 30-Day Walk in Psalms, Seeking Him, and Voices of the True Woman Movement.
Kindle is Amazon's bestselling product, the most-gifted, the most-wished-for and the one with the most 5-star reviews. Here's what it offers:
All-New, High-Contrast E Ink Screen – 50% better contrast with latest E Ink Pearl technology
Read in Bright Sunlight – No glare
New and Improved Fonts – New crisper, darker fonts
New Sleek Design – 21% smaller body while keeping the same 6″ size reading area
Battery Life of One Month – A single charge lasts up to one month with wireless off
Double the Storage – Up to 3,500 books
Books in 60 Seconds – Download books anytime, anywhere
Free 3G Wireless – No monthly payments, no annual contracts
Built-In Wi-Fi – In addition to the 3G wireless, you can connect to Wi-Fi hotspots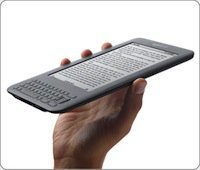 To make my life a lot easier, I am using some software to manage the giveaway. For the time being this widget relies upon a Facebook account, so you'll need to have a Facebook account to participate (it will ask about a Facebook app–go ahead and allow it; it's safe). Once you've clicked the entry button, you'll have the opportunity to increase your chances of winning by leaving a comment, by mentioning the giveaway on Twitter, and so on.
So here you go. Enjoy!