I don't just read, you know. I also listen to music and always love it when a new CD shows up in my post office box or, more commonly, when a new set of MP3s arrives in my inbox. Here are just a few of the albums I have been enjoying in recent days.

Open Your Doors by Jenny & Tyler – I had several people email me to say that I needed to give this one a listen. I'm glad I did and, in fact, I've been listening to it a lot. It is very stripped-down, melodic music that focuses on praise. I only wish I had the lyrics somewhere so I could follow along. Favorite tracks include "Little Balloon" and "See the Conquerer."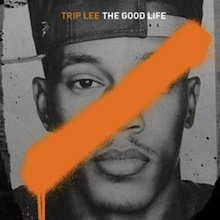 The Good Life by Trip Lee – I recently interviewed Trip Lee about this album but thought I'd mention it again. The Good Life is an album I've listened to again and again in the weeks I've owned it and I don't think I'm done with it yet. Trip focuses on lies about what the good life is and celebrates a life of humble obedience. My favorite tracks include "Robot" and "War." My kids love "One Sixteen."
From Age to Age by Sovereign Grace Music – "Inspired and influenced by hymn writers of the past like Martin Luther, Augustus Toplady, and Charles Wesley, From Age to Age contains 14 new hymns that combine rich, theologically driven lyrics with singable melodies for the glory of the Savior whose praises know no end." The songs are uniform in their sound theology and vary a little bit in their suitability for congregational worship.

The Last Missionary by Stephen the Levite – For those not familiar with the artist, Stephen the Levite is a rapper who, like many others in Christian rap, infuses the genre with sound theology. Here's a description of the album: "God is quite clear on how His mission is to be carried out. Burdened by this, and with great affection for Christ's glory, Stephen the Levite, has drafted up and presented his latest musical offering featuring: Timothy Brindle, Hazakim, Leah Smith, muzeONE, and more! Join us on the journey to explore and answer the question at hand, 'Who is the Last Missionary?'"