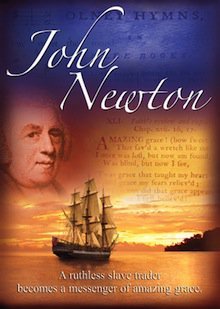 Gary Wilkinson is an independent Christian television producer and one who has been hard at work creating quite a list of excellent little church history documentaries. I recently received several of these DVDs and have very much enjoyed them, and perhaps especially the ones that deal with characters who are not quite so well known. I believe he currently has 5 DVDs for sale through Vision Video. I have watched and enjoyed the following:
The other one is:
Outpouring of the Holy Spirit – A small group of believers earnestly prayed for Revival in England at the beginning of the twentieth century. Little did they know how God would answer that prayer – an answer that would impact the church worldwide. This revival would lead to the birth of Pentecostalism in Britain and awaken people to a new relationship with God.
I always find it difficult to spend $11 or $12 or $15 on a DVD that is just 30 minutes or an hour long. I think DVDs like this are just waiting for a download distribution model that can negate the physical costs and the shipping costs. In the meantime, though, these films are perfect for buying, watching and then either passing around or donating to your church library. Each one contains a powerful testimony of what the Lord has done through a life or at a particular time in history. I'm grateful for Wilkinson's labor of love and am glad to recommend these documentaries.