I am in the unique and enjoyable position of receiving copies of most of the latest and greatest Christian books and I like to provide regular roundups of some of the best and brightest of the bunch. Of all the books I have received recently, here are the ones that appear most noteworthy.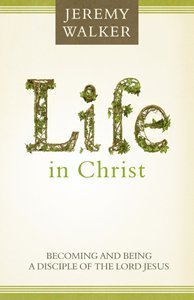 Life in Christ: Becoming and Being a Disciple of the Lord Jesus Christ by Jeremy Walker. "'To be a disciple of Jesus Christ is to be in a position of privilege and blessing beyond anything the world might offer,' begins author Jeremy Walker. Life in Christ explores the unsearchable riches of the Christian pilgrimage and traces its trajectory, highlighting key elements in the believer's experience. Do you wrestle with assurance? Have you grasped the engagement demanded in Christian living? Do you find the way wearying at times? Do you struggle with your Christian identity? Walker provides instruction for Christians to assess their own standing and progress in the faith—exhorting and equipping and always pointing them ahead to the hope of the glory of Christ. Along the way, he encourages God's people to live a life to the praise of His glory as he examines some of the basic truths that establish and direct a true child of God."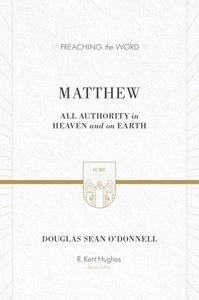 Matthew: All Authority in Heaven and on Earth by Douglas Sean O'Donnell. "Jesus is King. Standing as a central theme of the Gospel of Matthew, Jesus' kingly authority has profound implications for our lives today—changing the way we view the world, interact with others, and respond to blessings and hardships. In this reader-friendly commentary, seasoned pastor Doug O'Donnell leads us through the first book of the New Testament, highlighting key themes and offering contemporary illustrations for preaching. Drawing on years of pastoral experience, O'Donnell helps us to see how Matthew's various emphases—including Jesus' messianic titles, fulfillment of Old Testament prophecy, teaching on the kingdom of heaven, and present and future role as judge—all relate to Christ's kingship over all of creation. Full of biblical insights aimed at both pastors and laypeople, this volume ultimately highlights Matthew's call to all people to worship and obey Jesus, our humble King and gracious Savior." (Amazon, Westminster Books)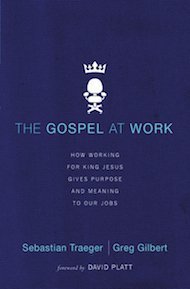 The Gospel at Work: How Working for King Jesus Gives Purpose and Meaning to Our Jobs by Sebastian Traeger & Greg D. Gilbert. "Find God's vision for your job. Reclaim God's vision for your life. Many Christians fall victim to one of two main problems when it comes to work: either they are idle in their work, or they have made an idol of it. Both of these mindsets are deadly misunderstandings of how God intends for us to think about our employment. In The Gospel at Work, Sebastian Traeger and Greg Gilbert unpack the powerful ways in which the gospel can transform how we do what we do, releasing us from the cultural pressures of both an all-consuming devotion and a punch-in, punch-out mentality—in order to find the freedom of a work ethic rooted in serving Christ. You'll find answers to some of the tough questions that Christians in the workplace often ask: What factors should matter most in choosing a job? What gospel principles should shape my thinking about how to treat my boss, my co-workers, and my employees? Is full-time Christian work more valuable than my job? Is it okay to be motivated by money? How do you prioritize—or balance—work, family and church responsibilities? Solidly grounded in the gospel, The Gospel at Work confronts both our idleness at work and our idolatry of work with a challenge of its own—to remember that whom we work for is infinitely more important than what we do."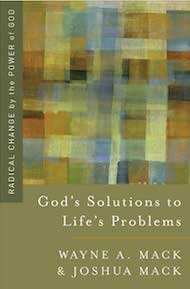 God's Solutions to Life's Problems: Radical Change by the Power of God by Wayne & Joshua Mack. "We live in a world cursed by sin. Because of this, everyone encounters serious problems in their lives, but Christians must deal with unique challenges as well. In God's Solutions to Life's Problems, the Macks argue that we are not doomed to a life of failure. Instead of making excuses, we can accept God's diagnosis of our condition and work to change it. With discipline and dedication to God's Word and to prayer, we can flee temptation and break free of the patterns of sin in our lives." (Amazon)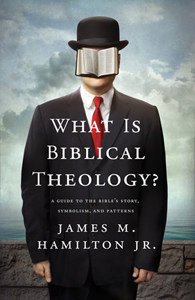 What Is Biblical Theology?: A Guide to the Bible's Story, Symbolism, and Patterns by James M. Hamilton Jr. "How Do You Read the Bible? The Bible recounts a single story—one that began at creation, encompasses our lives today, and will continue till Christ's return and beyond. In What Is Biblical Theology?, Jim Hamilton introduces us to this narrative, helping us understand the worldview of the biblical writers so that we can read the Old and New Testaments as those authors intended. Tracing the key patterns, symbols, and themes that bind the Bible together, this book will help you understand Scripture's unified message and find your place in the great story of redemption." (Amazon, Westminster Books)
And how about you? Are there some new and notable books that you've added to your reading list? Is there anything I'm missing?