Today I'm thrilled to announce A Visual Theology Guide to the Bible: Seeing and Knowing God's Word. This new book will be releasing at the end of March, and is now available for pre-order. This is the second Visual Theology book I've co-authored with Josh Byers, and in this one we have prepared an introduction to the Bible that combines graphics and text to teach the nature and contents of God's Word in a fresh and interesting way. It is intended for both new believers and long-time Christians, and we are confident that those who read it will encounter familiar teachings from the Scriptures in a fresh format. Our great hope is that it will help you meet the Bible again for the first time.
Buy it at Amazon or CBD or Barnes & Noble
Pre-Order now and Get Free Bonus Material!
The first volume, Visual Theology: Seeing and Understanding the Truth About God, released in 2016 and was a guide to Christian discipleship. We were encouraged by the response and blessed to hear of people using it personally, in family settings, and in small groups. But we realized many of those readers would also benefit from a resource that introduces the Bible and encourages them to read it. The great need of this day and every day is for men and women, boys and girls, to know, to read, to understand, to trust, and to apply the Bible. Josh and I soon decided the follow-up needed to be that kind of guide to God's Word.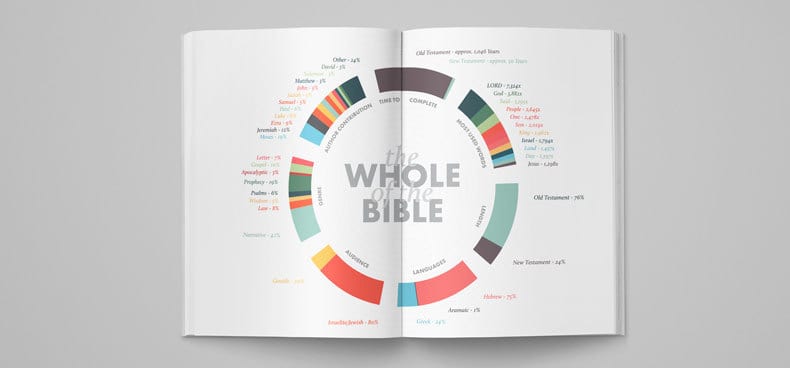 A Visual Theology Guide to the Bible contains more than three times the graphics of the first book, which we think brings better balance between words and images (and which proves we listened to your feedback!). Those who read the book and study its graphics will come to a better understanding and a deeper trust of God's Word. Ultimately, they will come to read the Bible more and with greater confidence. They will learn the nature of the Bible, see how it is put together, learn why the authors wrote each book, and come to understand what it means for us today.
Pre-Order It Now
A Visual Theology Guide to the Bible is available for pre-order now from Amazon or CBD or Barnes & Noble.
Let  us know that you pre-ordered it, and we'll send you some free bonus material right away. You'll get:
digital files of several posters from the book
classroom handouts (8.5″ x 11″ posters for easy printing)
custom phone and desktop wallpapers
a code for 20% off any purchase at the Visual Theology store (subscriptions not included)
You will also receive fill-in note pages (closer to the book's release)
Note: When the book launches we will have presentation slides, classroom handouts, posters and other resources for the book available to those who subscribe to Visual Theology.