It has been a slow couple of days for Kindle deals, but we will hope for better things tomorrow.
I enjoyed Denny Burk's lament that A Charlie Brown Christmas will no longer be shown on network television.
This one is going to take some time for you to read, but it's worth the effort. "Obviously, it's impossible to know for certain what the slings and arrows of outrageous fortune will bring to Big Tech. There's good reason to believe that the current landscape will shift dramatically. Regardless, the volatile state of our technological overlords is reason enough to ask some serious questions about how these apps may have muscled their way into a place in our Christian lives — and damaged our institutions and souls in the process."
"Endurance, with its synonyms (perseverance, long-suffering, or patience) appears throughout the Bible as a Christian virtue. It is a fruit of the Spirit (Galatians 5:22). Christians have a duty to endure. How, then, do we ready ourselves for it?" Writing for TGC Africa, John Musyimi offers seven suggestions.
Randy Alcorn: "The peace or lack of peace one feels after praying about a decision can be highly subjective, unless it is specifically rooted in objective truths. Some people feel good about doing wrong things and others feel bad about doing right things. I have seen people make unwise and even catastrophic decisions who told me they prayed and felt good about it."
Justin Huffman reminds us that we all have tendencies toward certain sins and that we need to battle hard against them.
If you're looking for some academic reading, you may want to read the new issue of Themelios (which is available for free on the web, in PDF format, or in Logos).
This week I found a prayer meant to stir up delight in God, and to seek forgiveness for when we did not delight in him. Here it is.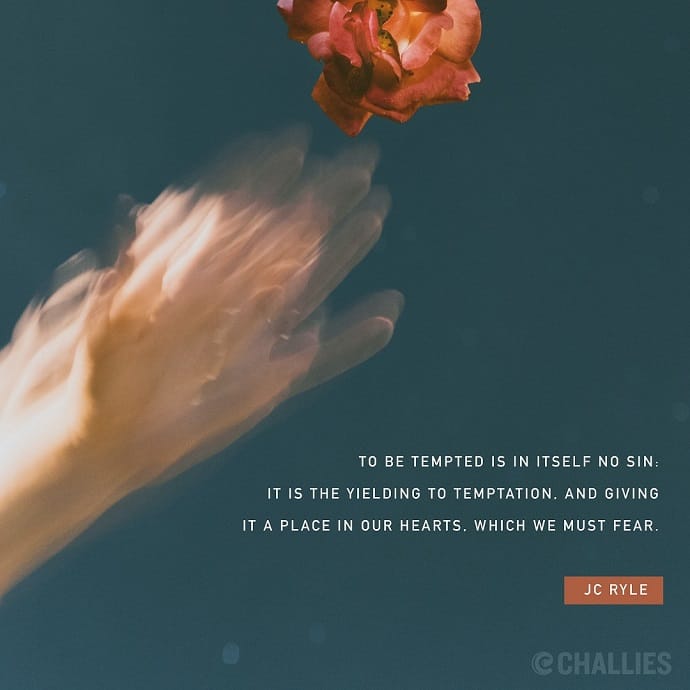 To be tempted is in itself no sin: it is the yielding to temptation, and giving it a place in our hearts, which we must fear. —JC Ryle