I'm off to Denver today to speak several times over the weekend at Littleton Bible Chapel. I look forward to meeting some of you there!
Today's Kindle deals include Reading Timothy and Titus with John Stott which I used for devotions last year (coupled with the ESV Scripture Journal) and thoroughly enjoyed.
Logos users may want to take a look at some deals from Thomas Nelson that include quite a number of reference works and books by John MacArthur.
It's probably only Canadians over a certain age who recognize the name Preston Manning, but I think most of you will appreciate his critique of cancel culture. "Its apparent failure to provide any concrete means whereby those judged guilty of violating its moral code can be 'redeemed' and restored back into the community?"
This is quite an interesting infographic that displays the 100 most-spoken languages in the world. And like any good infographic, it shows other information as well.
In The Keys to Spiritual Growth, John MacArthur explores a range of biblical passages to reveal the riches of God in Jesus Christ, riches that will help us continue to grow in faith and spirit. (Sponsored Link)
Eric Davis has put together a very helpful overview of Critical Race Theory and Intersectionality, terms I'm sure you've heard a lot over the past few years.
I'm always interested in reminiscing about early contemporary Christian music. The same is true of Doug Eaton who says, "I owe a great debt to the Christian artists of the past. They were the soundtrack for my growth in Christ. They challenged me when I was complacent, and comforted me with the gospel when I fell short. I am no expert on the topic of Christian music, but I do enjoy talking about it."
I really enjoy these little videos from TED-Ed. This one provides a brief history of blood transfusions and tells how they work.
This is probably one to bookmark and pull up when you need it.
Who better to resolve this tension than R.C. Sproul?
It is true that South Korea has endured a lot of tragedies, but for Christians the story of the church in South Korea is one of God's faithfulness through the many missionaries who have sacrificed so much and many Christians who remained faithful in the midst of much suffering and pain.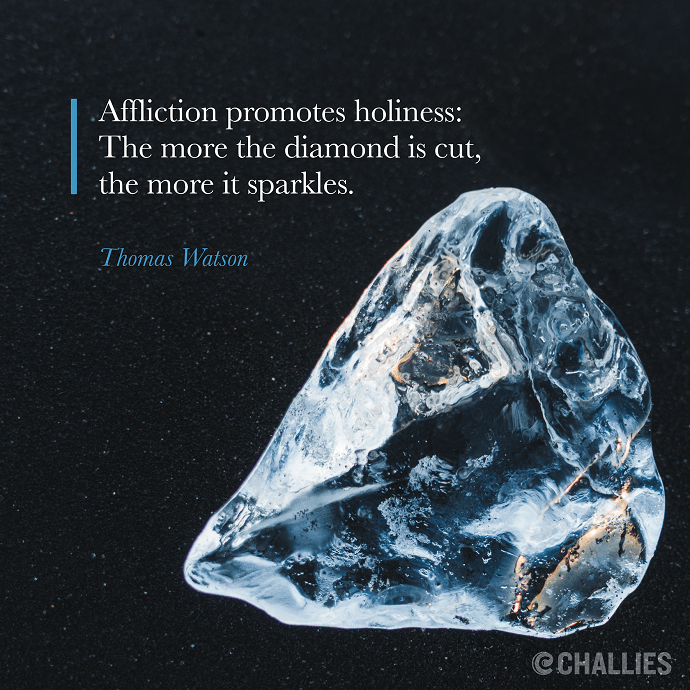 Affliction promotes holiness: The more the diamond is cut, the more it sparkles. —Thomas Watson