There are a few minor Kindle deals today. Of more interest…
…Logos users will definitely want to grab this month's free book from Logos. And audiobook listeners will want to head to Christian Audio to grab a free copy of Grace Abounding to the Chief of Sinners.
(Yesterday on the blog: Does Your Church Truly Care for True Widows?)
I've heard Randy Alcorn tell his story a number of times and never get tired of it. "Many of my readers already know this story, but I wanted to share it for others who might not have yet heard it. It also sets up why the fact that our ministry has now given away over $8.2 million in book royalties is so significant!"
There are very good reasons to reconsider the idea of having multiple services at a single church. "I've pastored my church for over twelve years. We've always had two morning services, and I never gave them much thought. And even if I did think about them, I thought of them positively. To me, they were both a marker and a means of growth. More Sunday services meant more success." But…
I co-sign this article from Jared Wilson. Draw people's hearts to God—don't distract them with yourself. "Obviously context matters, and there's no need to be dogmatic about how we informally (or even formally) begin a worship service, but here are some common introductory cliches I think worth weighing in terms of their helpfulness to the congregation's worship."
CT reports on the death of Norm Geisler. "Just two months after his retirement from public ministry, evangelical theologian Norman Geisler died Monday at age 86. He had been hospitalized over the weekend after suffering a blood clot in his brain."
Rick Phillips explains why it was so important for the PCA to approve the Nashville Statement at their recent General Assembly.
This is an interesting video on a unique bit of technology.
Church discipline matters a lot. But it can also be done badly or for all the wrong reasons. "Pastors committed to the importance of church membership need to be cautious. In our righteous zeal to address deficient views of the church, we may be tempted to an unrighteous zeal—a zeal to establish membership processes and practices that move beyond what Scripture requires…"
It is good to long for success and attempt to achieve it, but we must be willing to receive from the hand of the Lord his blessing as it's displayed in both success and failure.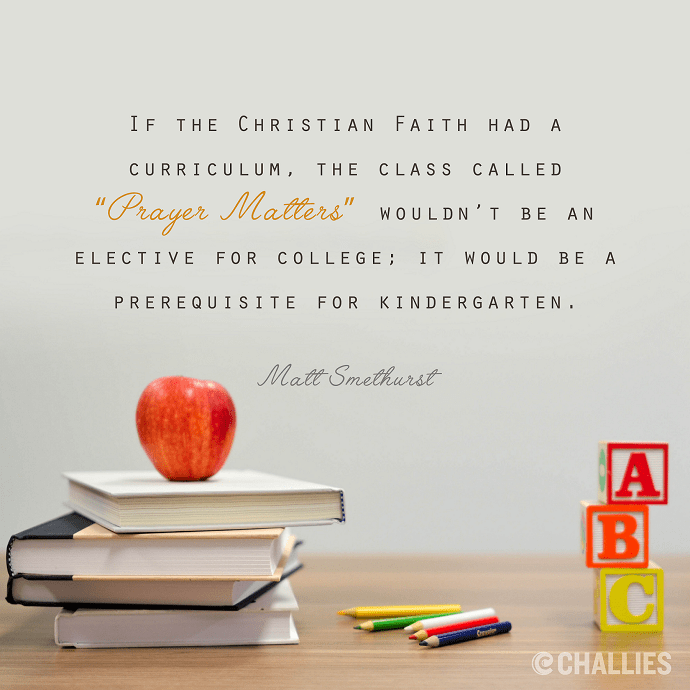 If the Christian Faith had a curriculum, the class called "Prayer Matters" wouldn't be an elective for college; it would be a prerequisite for kindergarten. —Matt Smethurst