May the God of love and peace be with you today.
There are a couple of Kindle deals for you today, including one of Al Mohler's books.
(Yesterday on the blog: Whatever Is False, Whatever Is Immoral, Whatever Is Prejudiced…)
You'll be encouraged by this article from Joni Eareckson Tada. "On the morning of my wedding, my helpers laid me on a couch in the church's bridal salon to dress me in my gown. They heaved and shifted my paralyzed body this way and that, trying to fit me into it, but when I sat back in my wheelchair, I groaned. In the mirror, I looked like a float in the Rose Parade."
"I fear many older saints believe their age restricts them from redemptive work. For some, the lie that claims their time is long past has triumphed in their hearts. For others, the aches and pains of aging has slowed them down enough that simple comforts are more intriguing than God's mission of redemption. I can't possibly know all the reasons why older Christians get off mission, but I know many do. Not all, but many."
"I have been arguing for a long time on this blog for Christian freedom, which we are really loath to permit for others. We quickly create rules that we expect others to follow because we have decided whatever it is we do is best. And if what we do is best, minimally, why wouldn't you want to do that?" Stephen Kneale extends this to discussions about small groups.
This is an interesting excerpt from a forthcoming book by Andrew Wilson. "The year of the American founding provides us with an origin story for the post-Christian West. It was a year in which seven distinct transformations (some would call them "revolutions") took place in parallel, and they have permanently changed the way we think about God, ourselves, the world, and our place in it."
CMI celebrates the human immune system in this article. "There are two major types of defence or immunity in your body. The first occurs rapidly and is innate: the mechanisms you are born with. These are vital, but are not aimed at individual threats, such as a specific disease. The second takes longer to get up to speed but is adaptive. That is, it responds individually to specific invaders, such as a particular disease organism, by virtue of a highly specific threat-recognition and memory-retrieval system. What follows is a greatly simplified description of your immune system, but sufficient to help us grasp the 'big picture'."
Kevin DeYoung has an important message for college students.
We are servants of God. What does this mean? What are the implications? Here are seven things that are true of masters and servants and, therefore, true of God and his people.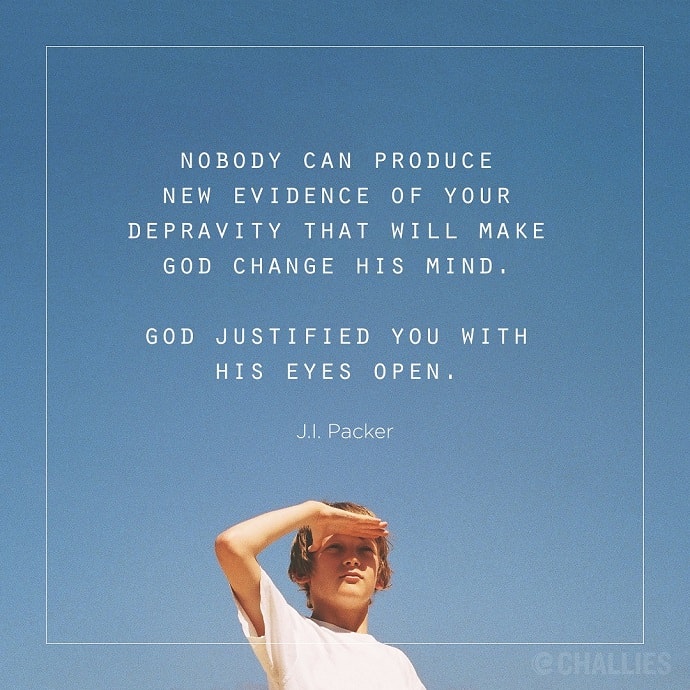 Nobody can produce new evidence of your depravity that will make God change his mind. God justified you with his eyes open. —J.I. Packer