Today's Kindle deals include some old stuff, some new stuff, and some stuff that fits nicely between.
(Yesterday on the blog: Why You Won't Make It Without Armor)
"Seeing positive outcomes of some suffering should lead us to trust that God can bring good from all suffering." Randy Alcorn provides three examples.
"When God calls us to carry out some faith-stretching ministry for Him, He supplies us with the faith to do so. And when we follow His lead with marked faith, He blesses in significant or even incredible ways. Hudson Taylor serves as a tremendous example of these principles."
R.C. Sproul answers a common question.
Volunteers have removed an astonishing 12 million kilograms (nearly 12,000 tons) of plastic from a short stretch of a Mumbai beach. What an incredible challenge (perhaps even an impossible one) they've got ahead of them.
This is worth considering for those who struggle with anxiety. "Lately, I've been wondering if we've given adequate consideration to the relationship that exists between idolatry and anxiety. Many rightly cite reasons to separate the one from the other (i.e. physiological problems, mental problems etc.); but in our Lord's teaching in Matthew 6, he clearly links certain forms anxiety to idolatry."
Yes, we seem to have reached (or neared) peak screen. That doesn't mean we are going to unwire ourselves, though.
"Summertime. The blissful time of year when the crazy schedules stop and kids can sleep in, stay up late around the bonfire, delve into good books, and enjoy lemonade stands by the side of the road. Yet as the end of the school year drew near, I was hit with a dose of the parental panic many of us feel. Would my kids be bored this summer if I didn't have them enrolled in ten different activities? 'What camps are your kids doing? What kinds of lessons are they taking?' are questions that moms are often asking each other. The pressure to keep our kids' schedules filled to the brim can diminish the possibility of a summer respite. But is it really such a bad thing to have wide open spaces in our planners? Might this be the very thing we need in order to refocus our priorities and make the most of the short season of time we're given with our children?"
Our great commitment to entertainment proves beyond doubt that we have no excuse for prayerlessness, no excuse for ignorance, no excuse for any failure to carry out God's Great Commission.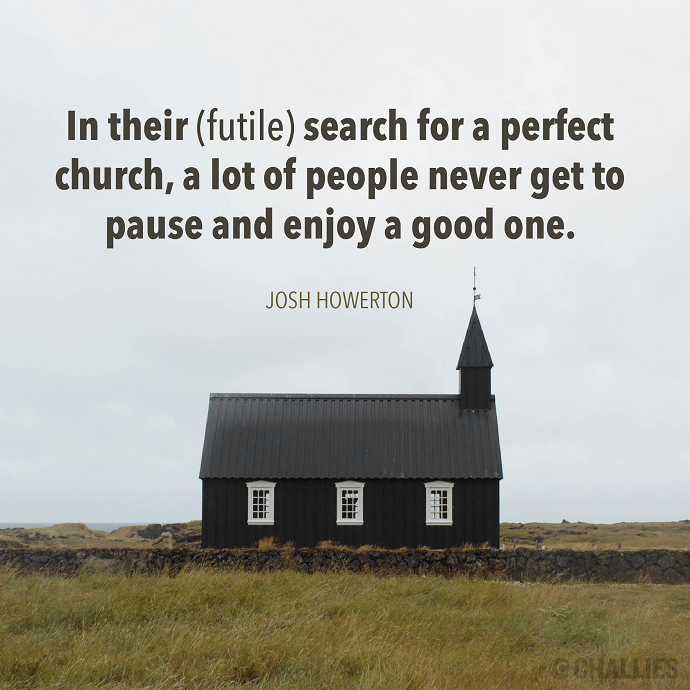 In their (futile) search for a perfect church, a lot of people never get to pause and enjoy a good one. —Josh Howerton