5 Ways Not to Tell Your Wife about Your Porn Addiction
If you need to tell her, at least give her the dignity and grace of telling her well.
You'll enjoy this short video, I think.
Now that Jerry Bridges has finished well, these words take on added weight.
Why on earth was I so tired yesterday, the day after Daylight Saving begins? This article explains.
Band of Bloggers lives on. It will be taking place at this year's T4G with quite an interesting panel (and, of course, lots of free books). Registration is limited, so don't wait!
Check out our new Visual Theology print on the resurrection of Jesus. Bundle it with The Passion Week and you'll get a discount on both.
Kristen Wetherell tells of a book that made "me think more deeply about common objections I've heard from friends, family, and others regarding local churches, along with the lies that fuel these objections. Here are seven lies that you may also have encountered, whether personally or from other people, about church…"
This Day in 1953. 63 years ago today, "the first Southern Baptist church in North Dakota was formed in Williston, with 12 charter members." *
This was a neat report to read from Gene Veith. "The organization Inner Mission, whose conference I spoke at, does much of the evangelism work in that supposedly secularist country. Staffers told me about how they are being overwhelmed by Muslim immigrants and refugees who come to them wanting to learn about Jesus and asking to be baptized."
This is an intense video of park rangers releasing a very large trapped cougar. Note: I think there is one swear word along the way.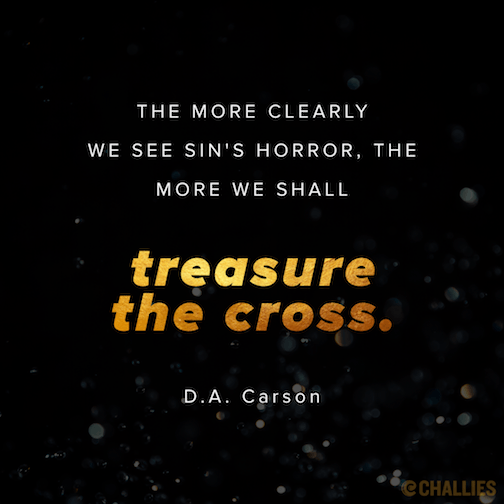 The more clearly we see sin's horror, the more we shall treasure the cross. —D.A. Carson