Today's Kindle deals include a collection of good books by Philip Ryken.
In the wake of the shootings in New Zealand, Joe Carter reflects on how technology has ways of amplifying evil. "While mankind hasn't invented new sins in centuries, technology has made it possible to create new ways for sin to harm us. Take, for example, the seemingly innocuous auto-playing video. The feature has long been a common annoyance on social media. But more recently it's become weaponized, and used to inflict trauma."
This is so exciting. "It has been almost 15 years since Stacey and I started to pursue missions together. We have been through seminary, adoption, support raising, linguistic training, French, Kwakum learning, more linguistic training, and more Kwakum learning and analysis. The point of all of this work has been to be a part of bringing God's Word to a people group that does not have it."
"I remember not being able to move for a while, just sitting up in bed in numbed, motionless shock. As the minutes, hours, and days progressed, I ricocheted along a rollercoaster of emotions. After shock came disbelief. After disbelief came denial. After denial came sadness. After sadness came anger. And the anger stayed."
Since its launch at The Passion Conference in 2017, The Jesus Bible has over 165,000 copies in circulation, earning top rankings on Amazon Bibles and named one of the Evangelical Christian Publishers Association's overall bestselling study Bibles in 2017. The Jesus Bible is now serving a wider audience with three new editions: The Jesus Bible NIV in Comfort Print, The Jesus Bible ESV, and the Spanish translation La Biblia Jesús NVI. Spearheaded by Louie Giglio and the team at Passion, this Bible highlights the story of Jesus throughout the whole of Scripture and includes compelling essays from bestselling authors like Max Lucado, John Piper, Ravi Zacharias, and Randy Alcorn.
Here's yet another interesting historical figure who played an interesting role.
This roundup may inspire you to pick up the Narnia books again.
"Emotions can seem as unpredictable as the wind—sometimes gentle and comforting, sometimes stormy and threatening, and apparently beyond your control. But we don't have to live at the mercy of our emotions. Understanding why God gave them to us and how they work can help us engage them without being ruled by them. Here are a few things to keep in mind.
This one comes from TGC Australia. "The way we use the word 'life' is revealing. If someone works too much, we tell them to 'get a life.' If we feel under the pump and can't find time to see our friends or relax, we say we 'don't have a life.' More disturbingly, on a number of occasions in recent months, I've heard people counsel against having children on the grounds that parenthood stops you having 'a life.'"
The pastor's wife has a unique calling, and one that comes with particular challenges. But it is also one that comes with considerable privileges. So, pastor's wife, we honor you, and we thank God for the privileges you enjoy.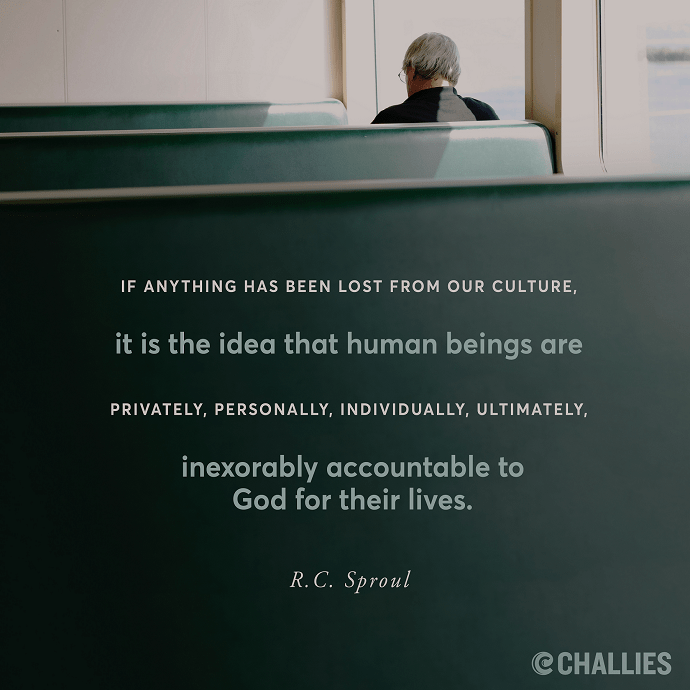 If anything has been lost from our culture, it is the idea that human beings are privately, personally, individually, ultimately, inexorably accountable to God for their lives. —R.C. Sproul