Today's Kindle deals include a book by Jen Pollock Michel as all as one by John Piper.
This question came up very recently in our family devotions: Why did Jesus, of all people, need to get baptized? "Baptism wasn't just something Jesus commanded his followers to do, but an experience he also underwent. As familiar as we may be with the Gospel accounts, the fact that Jesus submitted himself to baptism may still strike us as odd."
"Have you seen them? There is a new kind of Pharisee today. Things like social media have paved the way for them. And they are not rare or quiet. Here is a partial profile of the new Pharisees." I appreciate this profile of a new kind of pharisee from Eric Davis. 
The nineteenth century was a key one in the history of Christianity. Here is a brief intro to the highlights and lowlights, courtesy of Tabletalk.
"Don Carson and Michael Kruger discuss some of the most common urban legends about the New Testament. Has the text of the New Testament been radically corrupted? Were the real Gospels suppressed?"
It seems to me this offers an amazing opportunity for the church to answer loneliness with community. "Loneliness is pervasive, particularly among younger people. We're moving across the country, ripping ourselves away from social networks that can take years to construct. We're delaying marriage and kids, or skipping them entirely. We're working all the time, often alone, outside the confines of a traditional office and without the camaraderie of coworkers."
"Designers and companies of the world, you are badly serving an ever-growing segment of your customer base, a segment that you too will one day inhabit. Isn't it time to reform: to make things that are functional and stylish, useable and accessible?" This designer is asking for designs that will better serve people as they age.
Here is a promising new series the moms out there might enjoy.
In any area of life or vocation in which I am prone to envy, an area that will be all tangled up in my pride, great success might just crush me. And so I ask God, please don't give me success that exceeds my sanctification.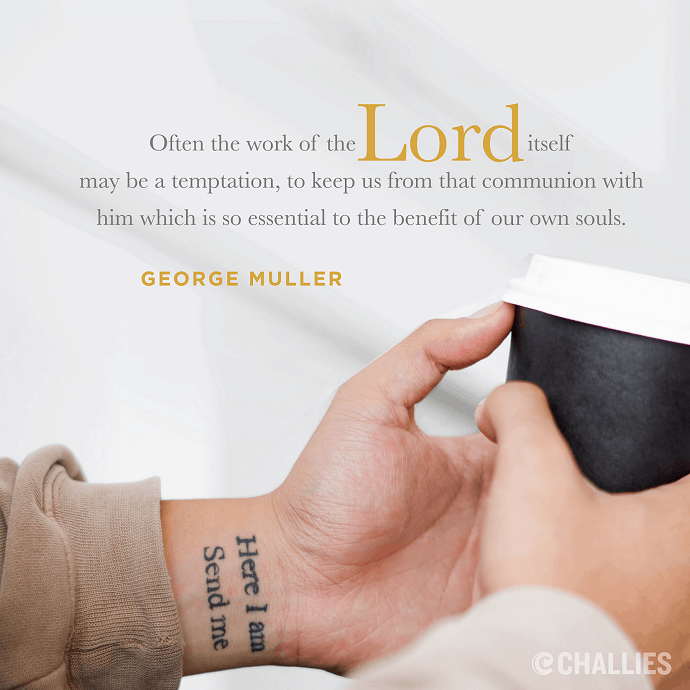 Often the work of the Lord itself may be a temptation, to keep us from that communion with him which is so essential to the benefit of our own souls. —George Muller