Today's Kindle deals are headlined by John MacArthur and Warren Wiersbe, though a couple of other authors are represented as well.
Kevin DeYoung: "At first glance it can look like the first-century church modeled an early form of socialism. After all, 'they had everything in common.' Maybe Marx was just reading his Bible when he argued, 'From each according to his ability; to each according to his need.' Isn't that what's going on in the early church?"
Samuel James: "Worst of all, 'Are evangelicals persecuted' is often asked completely devoid of geographic or socioeconomic context. Without qualifiers, the question really reads, 'Are the evangelicals you see on TV and read about in magazines persecuted by people like you?' This fails utterly to take into account how pocketed American life has become, how diverse yet intensely concentrated. "
"The fact that the righteousness which the believer rejoices in is not his own, not only does not diminish his joy, but on the contrary adds to it an element of wonder, a thrill of unexpected and surprising delight."
Keith & Kristyn are joined by John Piper, Tim Challies, John MacArthur, Mark Dever, D.A. Carson, Joni E. Tada, H.B. Charles, Andrew Peterson, Trip Lee, Jackie Hill Perry, Bob Kauflin, Fernando Ortega, Matt Boswell & 30+ other speakers for a three-day conference on building a Biblical understanding and creative vision for worship in families and churches.  Aug. 19 – 21 in Nashville, TN.  General registration closes May 23 – register today.
You may enjoy this mother's reflection on parenting in the spiritual battle.
Yes! Please give us more men with high Christian character (and cause us to prefer them over men of mere skill). "Skills are much easier to teach than character is. People can pick up skills relatively quickly, but character isn't something you just pick up. It's often forged over a long period of time and over multiple experiences, and it only changes with great and sustained effort. It's much harder to change your character than it is to learn skills."
So many things now come with monthly subscriptions, that it's worth tidying them up from time to time. This video explains.
"If South Korea were a Disney princess, she would be Cinderella. Oppressed and abused for years by her closest relatives, Japan and China, the country finally broke free in the early 1950s after World War II and the Korean War." Sarah Eekhoff Zylstra writes about the church in Korea.
I think gaming is a legitimate hobby for children and adults alike. I also know it's a very captivating hobby, and so it makes very good sense, it's very wise parenting to be aware of how much time is dedicated to it.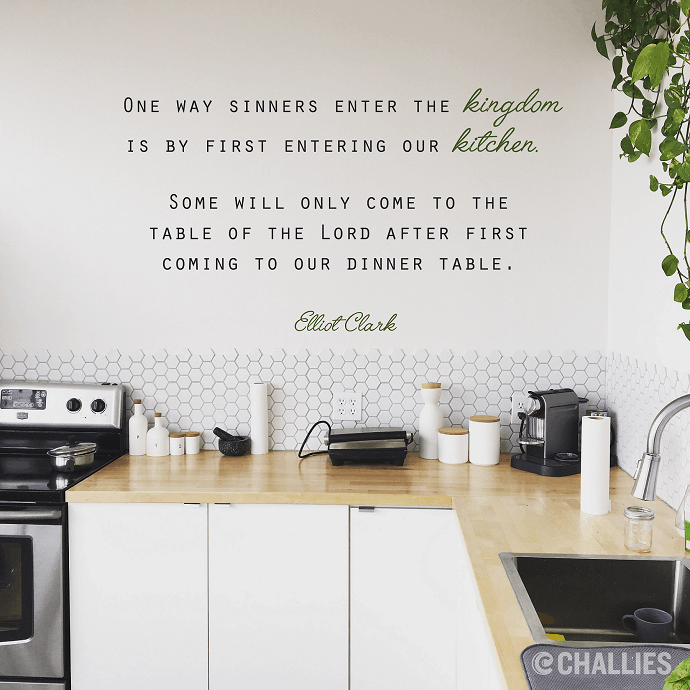 One way sinners enter the kingdom is by first entering our kitchen. Some will only come to the table of the Lord after first coming to our dinner table. —Elliot Clark