Today's Kindle deals include a couple of books from RHB and a biography of Tolkien.
It's always huge and exciting news when historian David McCullough releases a new book. Today is launch day for The Pioneers. (You may wish to get caught up with some of his other works; I recommend them all, but particularly 1776, John Adams, and Truman.)
(Yesterday on the blog: What Makes a Sermon Difficult To Listen To)
This can't be said enough. "As the platforms age, their devotees become more and more distinct from the regular person. For more than a decade now, many people in media and technology have been feeding an hour or two of Twitter into our brains every single day. Because we're surrounded by people who live their lives like this—and, crucially, because so many of the journalists who write about the internet experience the internet in this way—it might feel like this is just how Twitter is, that a representative sample of America is plugged into the machine in this way. But it's not. Twitter is not America. And few people who work outside the information industries choose to spend their lives reading tweets, let alone writing them."
This is not at all written from a Christian perspective, but it still contains some useful observations. "Unlike women, who are encouraged to foster deep platonic intimacy from a young age, American men—with their puffed up chests, fist bumps, and awkward side hugs—grow up believing that they should not only behave like stoic robots in front of other men, but that women are the only people they are allowed to turn to for emotional support—if anyone at all."
I may or may not be posting this article passive-aggressively, hoping that another of the drivers in my household happens to read it. "The engineers who create these settings are obviously going to err on the side of caution, because you only need one headline announcing, 'My car lied and then I died' to wreak havoc. If you squeeze out double the mileage you've been promised and it wasn't a once-in-a-lifetime event, you're more idiot than hero. I'm not being a killjoy. You can do yourself some real damage."
If you're evangelizing the Muslims in your community, you'd do well to read about the role of social pressure in the community. "Our Muslim friends' religious identity and behavior, their interest and occupations, as well as their personal relationships and search for personal meaning are under constant scrutiny by fellow Muslims. Social pressure promotes individual conformity to proper Islamic behaviors. This is especially true as Muslims interact with a Christian gospel presentation and show any consideration of leaving Islam."
Parents, please be careful about what your children watch in the privacy of their own rooms. "Fewer young people watch television in the family living room, while more consume it on mobile devices, often in intimate settings with the screen held closer to them. For these reasons, Winter told me content providers like Netflix must accept greater responsibility."
"The desire for fast growth isn't sinful, but it is sinful to make an idol out of the size of your ministry. And sometimes, the line between godly and ungodly ambition is dangerously thin."
Anne Kennedy writes about Rachel Held Evans in an indirect and sober way. "It is we who are ephemeral, who go away in a night, who are a breath, a sigh. It is God, and his perfect word, who carry us on past the ashes of each ruined moment. But not the God of our own imagining, untethered from every jot and line of his holy and perfect word. We have to take him as he is, we have to trust that what he says about himself is true, is enough to take us over the threshold of death into everlasting life." (See also John Stonestreet.)
There is nothing better for your spiritual wellbeing than to be in a Christian church. There is nothing worse for your spiritual wellbeing than to be in a Christianish church. Here are a few marks of each.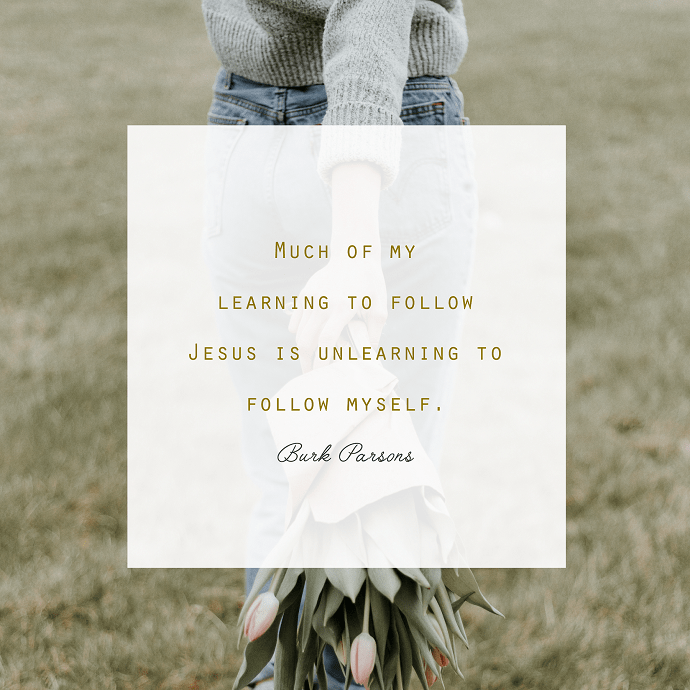 Much of my learning to follow Jesus is unlearning to follow myself. —Burk Parsons