Grace and peace to you. I have returned from Fiji where I was tremendously blessed to be able to meet and minister to some lovely believers. I may have more to say about that in the future. In the meantime, here are some links and other goodies.
Today's Kindle deals include a selection of titles from Crossway.
(Yesterday on the blog: The Happiest Christians and the Happiest Missionaries)
I have been meaning to read this article for a while now and am glad I did. It offers lots of very interesting insights.
Did Ezekiel really lay on his side for more than a year? Ian Duguid answers this question and some related ones.
Chinese people have long seen Christianity as a cultural invader. This article explains why this is.
"Right or wrong there is a burden placed on many preachers to stay within prescribed time limits. While a long-winded preacher can do a lot to kill a Sunday morning so too can the hurried impatience of a congregation."
This one extols the virtue of digging deep into the scriptures. "Think of the scriptures like a fancy layered dessert — maybe a cake or parfait. There are several layers, and each offers new delights. If you don't dig down into all the layers, you're missing out."
Yes, we certainly will.
We will eat, we will drink, we will feast, and our hearts will be at perfect peace. Blessed are those who hunger and thirst for righteousness, for they shall be satisfied.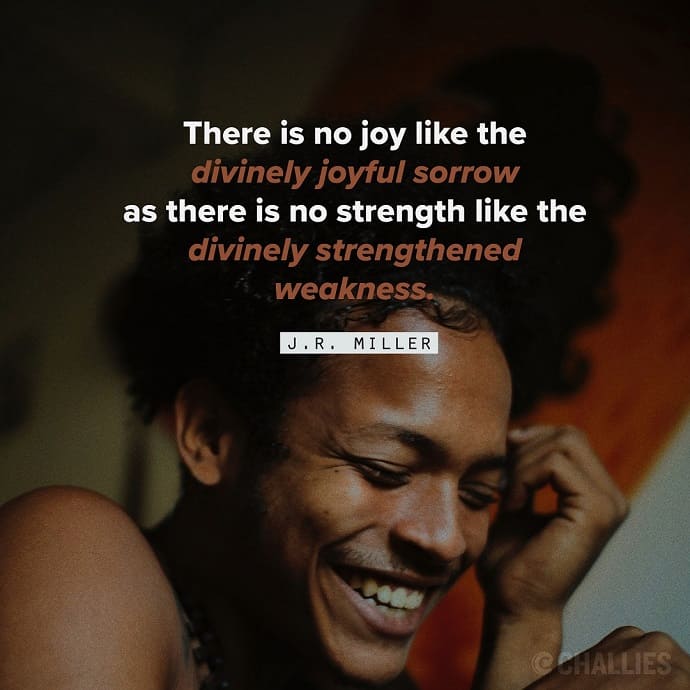 There is no joy like the divinely joyful sorrow as there is no strength like the divinely strengthened weakness. —J.R. Miller