You may want to look at this updated article from Friday in which I've listed Black Friday and Cyber Monday deals. I'll be updating it through the day.
I'm going to keep looking, but for now the list of Kindle deals for the day is quite modest.
I noticed that Amazon has Hasbro games on sale at 30% off if you're into shopping mode.
(Yesterday on the blog: The Nick Challies Memorial Scholarship)
Should we pray, "God, please be with…"? That's the question behind this article.
This is a beautifully written article. "I will remember the summer of 2020 for many things. I will remember it as the summer when I asked my neighbor if I could hug her. I will remember it as the summer when I could drive around my little town and see store signs assuring me they were open ('Please come buy stuff!'). I will remember it as the summer when I could look out my window and see broad daylight, yet not be allowed to walk in it. With all these things, I will also remember it as the summer I saw Dorothy at the window."
"For many, 2020 has been a dark year – physically, emotionally, mentally, financially. People have lost their loved ones, their jobs, their security and their health. Does this mean Christmas should be cancelled? No. The real Christmas happens in the darkness."
"One of the challenges we face when preaching epistles is the challenge of coherence. We need to hold it together!" I very much agree.
Amber Thiessen has written one targeted at women.
Joe Carter offers counseling on learning to expose the inevitable idols in your life.
It seems like China is continuing their crackdown on Christians and Christianity. This will impact many residents and visitors.
Our parents are God's divine representatives to us so that when we honor and obey our parents we honor and obey God. There is no obedience or love to God without obedience and love toward parents.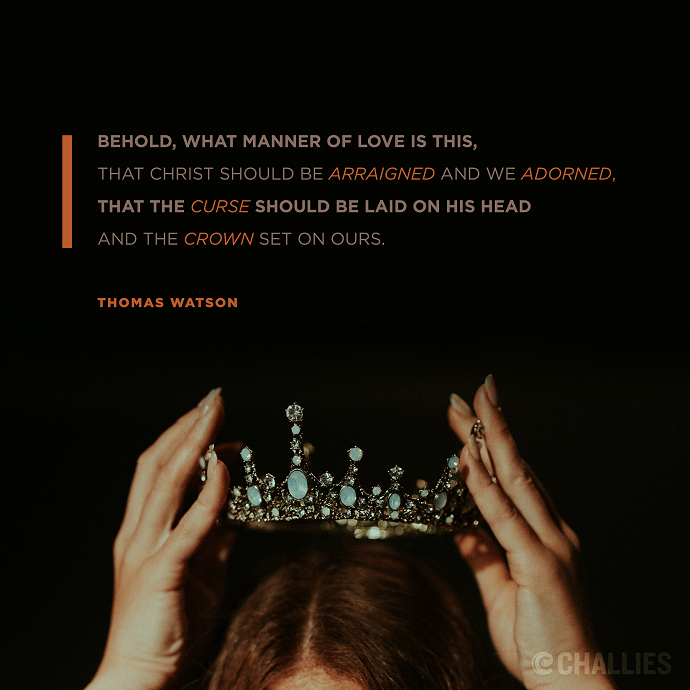 Behold, what manner of love is this, that Christ should be arraigned and we adorned, that the curse should be laid on His head and the crown set on ours. —Thomas Watson