Today's Kindle deals include a collection of titles from Matthias Media.
Logos has begun a Pre Black Friday sale with new deals every week. This week they've heavily discounted many of their Mobile Ed courses.
(Yesterday on the blog: My Heart Is Filled With Thankfulness)
John Piper has advice for Christians who must work on Sunday.
"Social media after death is something few people consider until someone close to them dies." WORLD magazine reports.
"What is going on when a believer comes to the Lord's table? What should be gripping your heart – your thinking, feeling and willing – when you come to the Supper?" Here's some counsel on that.
"Southern Baptist Theological Seminary President R. Albert Mohler Jr. will accept a nomination in June 2020 to serve as Southern Baptist Convention president, he told Baptist Press Friday." This strikes me as happy news.
Crossway: "Over 14,000 people recently shared about various aspects of their prayer lives with us. In the infographic below, we invite you to dig into the data, looking at established prayer habits, common pain points, and useful practices and tools for prayer."
This is strangely fascinating. "Our map is a comprehensive snapshot of all food flows between counties in the U.S.—grains, fruits and vegetables, animal feed, and processed food items."
You can argue till you're blue in the face when the Jehovah's Witnesses come knocking. "It never fails. As soon as I close the door, I remember what I should have said, the just-right logic that might have scored a point. They flip open the Bible (their version, conveniently re-translated) to the perfect verse, serving me a gentle volley that I could spike over the net… if only my mind hadn't just gone blank."
We need to have tender consciences, so we do not grow hardened against the small sins that eventually metastasize into large ones.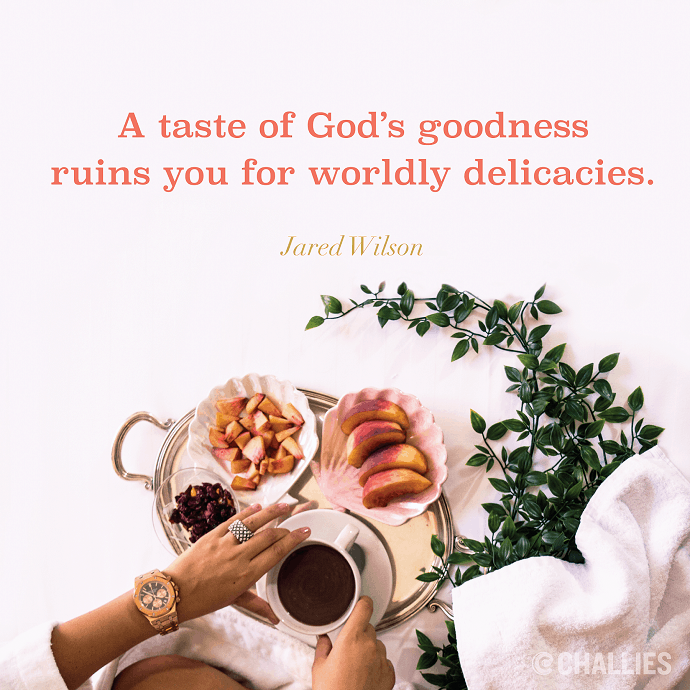 A taste of God's goodness ruins you for worldly delicacies. —Jared Wilson