The beginning of a new month is a great time to take a few moments to ponder this: Right now, at this very moment, God is reigning from his throne.
There is a huge list of Kindle deals to work your way through today.
ChurchSource is having its semi-annual sale which means books like Seasons of Sorrow are deeply discounted. It's also a good time to place a bulk order for any of the books they offer.
Murray Campbell takes on an important question from Richard Dawkins.
Vance Christie, who has just written a fantastic biography of David Livingstone, tells how Livingstone made a substantial contribution to the abolition of slavery.
Petrus Van Mastricht's four-part theological method—exegetical, dogmatic, elenctic (apologetic), and practical—helps pastors and laymen alike understand the deep things of God. (Sponsored Link)
Sarah Eekhoff Zylstra asked pastors on Maui how they responded to the Lahaina fire, what they preached, and what spiritual response they have witnessed.
"Three different women. Three very different public responses." Matthew Hosier looks at three recent cases of infanticide and considers the different responses to them.
This is a timely word about a "danger we [preachers] must avoid: always being negative and telling people how they are doing everything wrong. Some preachers fall into a pattern of constantly pointing out the sin of those listening and failing to encourage those who need encouraging."
"In 20 years of pastoral ministry, I've noticed a regularly overlooked emphasis for many Christians. And this emphasis is so important, so valuable, that if adopted, I think it could drastically affect your life. I know this firsthand. I've seen it happen and watched it in many others walking that narrow path toward Immanuel's land. Intrigued?"
The delight that flashed in his eyes, the smile that broke over his face, the tears that glimmered in his eyes, all point me to a time in the future when what is broken will be made whole, when what is sorrowful will be soothed, when what has been torn apart will be stitched back together, a time when son and father and father and son will be reunited, never more to part, never more to grieve.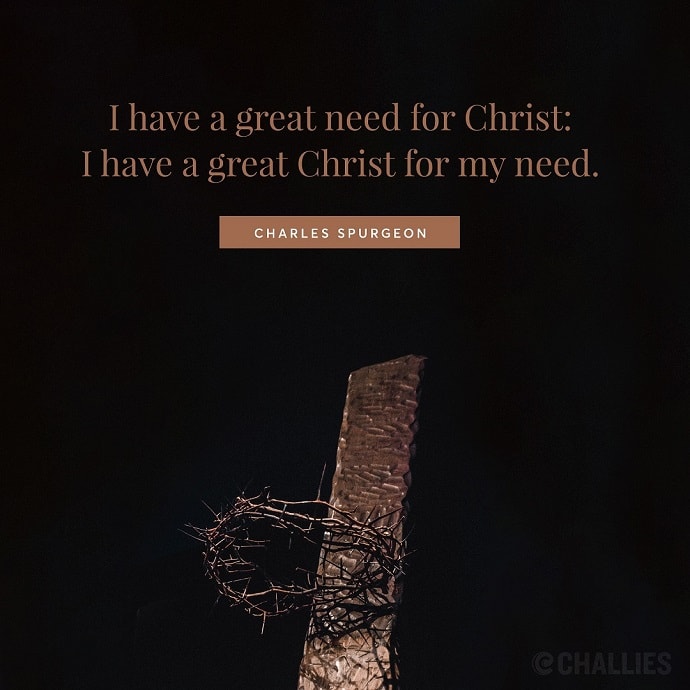 I have a great need for Christ: I have a great Christ for my need. —Charles Spurgeon