There's a nice little collection of Kindle deals to look at today.
(Yesterday on the blog: The Glory of Children Is Their Fathers)
Christianity Today covers the sad news of the death of Jarrid Wilson. "Jarrid Wilson, a California church leader, author, and mental health advocate, died by suicide Monday evening at age 30." (See also: Andrew Roycroft)
Stephen McAlpine: "I was just finishing a sermon when it all came crashing down. Not my sermon. Me. I came crashing down. I remember the moment exactly. Sunday morning, Parkerville Baptist Church, 2005. It was the morning of the church open day. It was a hive of activity. A buzz. Marquees, tents, food, drinks, performances. And me, standing there like a zombie in the midst of it all."
Here's a fascinating look at the many faiths of Alex Trebek. "Some conservative evangelicals though, wanting to claim him, have contended that media moguls at CBS and NBC have edited out or ignored comments Trebek has made about prayers helping his recovery. If these conservative media watchdogs are right, perhaps he is more evangelical than we know." However…
There are some interesting insights here about how phones are accessories more than technologies. "Apple is thinking about its iPhones as accessories, not technologies. And color is currently on trend—perhaps no surprise for a time when many of us need something to feel better about the world."
This is such a good article for younger pastors to read as they care for senior adults.
Troubling, indeed. "This is especially troubling on a university campus. Making snap judgments stifles the free exchange of ideas and viewpoints that is such a necessary aspect of collegiate education. Chick-fil-A's detractors might learn a thing or two about customer service and wise business practices if they look beyond their differences and practiced thoughtful communication."
There are some fascinating people in the world. Like this one who spent his career collecting New York City trash while saving the best of it in a collection.
Though I long to lead perfectly, because of Jesus my joy, my success, and my salvation do not depend on it.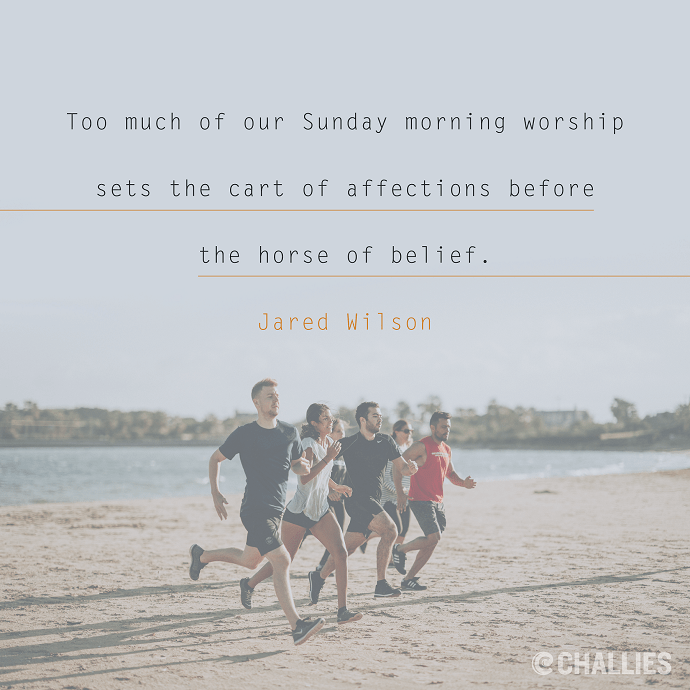 Too much of our Sunday morning worship sets the cart of affections before the horse of belief. —Jared Wilson