There are a few Kindle deals you may like to take a peek at today. Also, Amazon has select family board games on sale today.
(Yesterday on the blog: Kirk Cameron Wants You To Connect)
WORLD magazine has a long report on the hard times at Harvest Bible Chapel. "Former elders, pastors, and staffers from Chicago's Harvest Bible Chapel accuse the church of financial mismanagement and a culture of deception and intimidation." Christianity Today picked up the story as well.
Carl Trueman comments on a concerning article in the Times. "The entire article is of the quintessence of the age, instructive not so much for its positive contribution to the transgender case but for the insights it gives to our cultural moment. For such tendentious and flawed argumentation to be considered compelling, it needs to support a cause where the conclusions already enjoy such cachet that no significant exertion of intellectual effort is really needed to justify them in the public square."
In a somewhat similar vein, Ryan T. Anderson writes about "a proposal among some Christian leaders to strike a compromise with some LGBT activists to balance 'LGBT rights' with religious liberty. The proposal would elevate 'sexual orientation and gender identity' (SOGI) to protected classes in federal law in exchange for certain exemptions for religious colleges and institutions. They call this approach 'Fairness for All'."
This little video tells how killer whales maintain an important matriarchy.
I'm thoroughly enjoying TGC Africa where its writers are explaining and analyzing some of the issues that pertain to their part of the world. In this case, it's the practice of child marriage.
This is a very different and rather humorous (but also insightful) review of the iPhone.
I co-sign this: "I am a firm believer that, at some point, you actually have to share the gospel and that if all you're doing is mercy ministry, or acts of service without words, you are not doing gospel ministry. But that doesn't mean those sorts of things have absolutely no evangelistic value whatsoever."
Worriers are always looking to the future—a future that is tragic and brutal.
I'm thankful to Christian Audio for sponsoring the blog this week!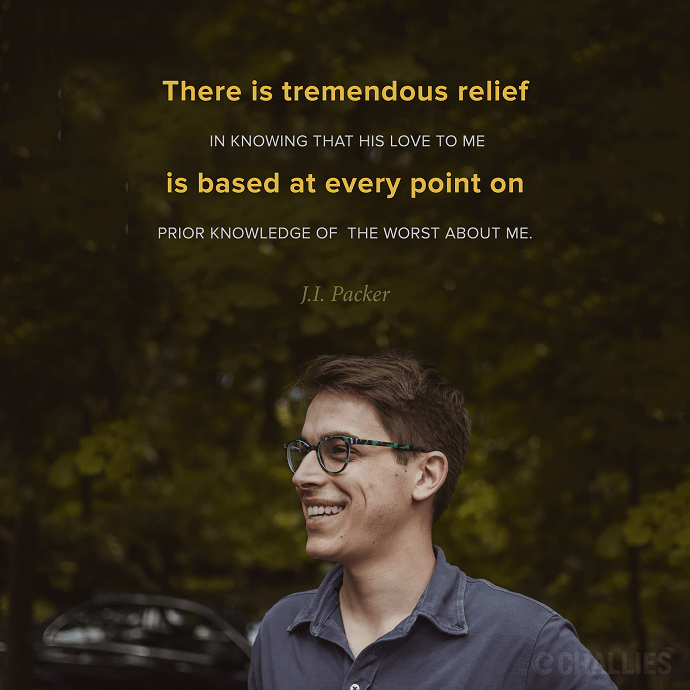 There is tremendous relief in knowing that His love to me is based at every point on prior knowledge of the worst about me. —J.I. Packer