Wait—"Everlasting Father"? Isn't he the "child . . . born," the "son . . . given"? Isn't he the Son of Man and the Son of God? Isn't it God the Father who is, well, God the Father?
What do you do after you've been Canada's Prime Minister for a decade? Basically, you just go back to normal life. These's something so Canadian about this.
Russell Moore and Marco Rubio team up for an article at the Washington Post.
Steve McCoy provides his annual roundup of the best albums of the year.
And Denny Burk provides his top ten YouTube videos of the year.
This Day in 1620. 395 years ago today, the Plymouth Colony was settled by the "Mayflower" colonists. *
"As much as I love the 'less is more' principle taking root in my home, it the non-material space in my life that now holds my attention. As the clutter in my living room ebbs away, it seems that an unintended effect has been that I finally noticed the clutter that has unassumingly accumulated in other areas of my life."
Thanks to Crown and Covenant for sponsoring the blog this week with a word from my friend Rosaria Butterfield.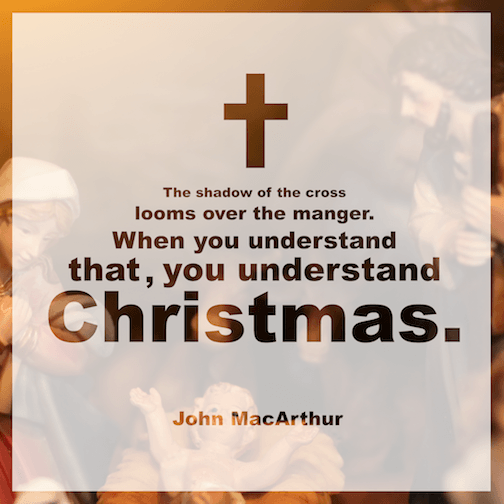 The shadow of the cross looms over the manger. When you understand that, you understand Christmas. —John MacArthur