Today's Kindle deals include several big lists of general market books as low as $0.99 each, as well as a few Christian selections.
"If you have not heard it yet, you have probably not been online for a few weeks. If you have heard it once, you have probably heard it many times. For many organizations, institutions and associations, it is the time of year for the appeal. You know how it goes." Jeremy Walker interprets and applies.
Bible Gateway presents some fascinating information. "Based on over 1.7 billion pageviews and over 180 million unique visitors to Bible Gateway from December 2015 through November 2016, this data provides a glimpse at how people engaged with the Bible in 2016."
Here's the rise and demise of Rasputin in comic form. He was assassinated 100 years ago under mysterious circumstances.
Mike Leake is tired of controversy and offers encouragement for a peaceful 2017.
Do you remember when Coke switched their formula? Do you remember the outcry? This video explains what they did, why they did it, how the world responded, and how it actually worked out well in the end.
This Day in 1384. 632 years ago today John Wycliffe, pre-Reformer and the first person to translate the Bible into English, died at age 64.*
Here's a little geographic oddity: An Island in a Lake on an Island in a Lake on an Island.
Here's an interesting take on why Christians should refuse to celebrate women fighting in Mixed Martial Arts.
Here, all the way from Denmark, is some stunning footage of the Northern Lights.
This article was posted for 2016 but is equally relevant for 2017. Here's how to read more and better in the year ahead.
Thanks to Ligonier Ministries for sponsoring the blog this week. Never read their devotional magazine? Get 3 free issues.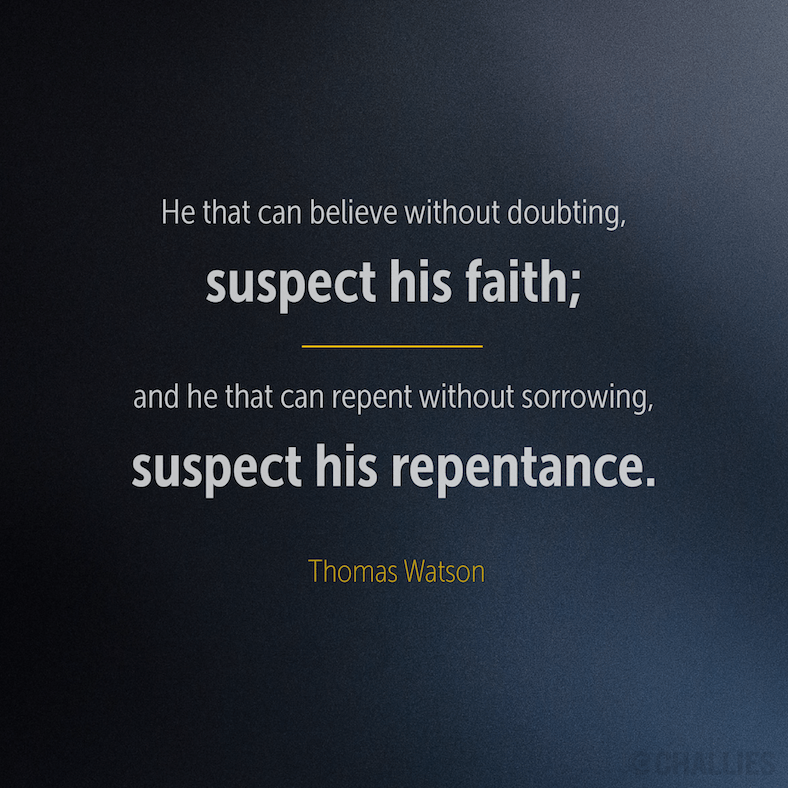 He that can believe without doubting, suspect his faith; and he that can repent without sorrowing, suspect his repentance. —Thomas Watson