This week's Free Stuff Fridays is sponsored by Ligonier Ministries who also sponsored the blog this week. They have two offers that may interest you:
First, they are offering everyone a free copy of Sola Scriptura: The Protestant Position on the Bible which includes contributions from Sinclair Ferguson, John MacArthur, R.C. Sproul, and many others. Simply pay for shipping and they will send it to you. This offers ends tonight at 11:59pm EST, so don't dawdle! Request it here.
They are also giving away 5 copies of a new release titled The Legacy of Luther that was edited by Stephen Nichols and R.C. Sproul. "He was the most influential man of his day. The movement that began with his posting of the Ninety-Five Theses reshaped Europe, redirected Christian history, and recovered the truth of God's Word. Five hundred years later, what is Luther's legacy? In this volume, R.C. Sproul, Stephen J. Nichols, and thirteen other scholars and pastors examine his life, teaching, and enduring influence. Meet Martin Luther, the mercurial Reformer who, out of love for the truth and the desire to bring it to light, set the world ablaze."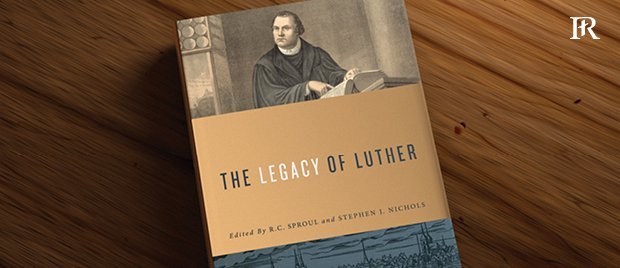 Enter Here
Giveaway Rules: You may enter one time. As soon as the winners have been chosen, all names and addresses will be immediately and permanently erased. Winners will be notified by email. The giveaway closes Saturday at noon. If you are viewing this through email, click to visit my site and enter there.