Here are some worthwhile tips on enjoying your church's prayer meeting. You do go to your church's prayer meeting, right?
Yesterday, here at the Ligonier Ministries National Conference, Ligonier released The Ligonier Statement on Christology. It is well worth reading and pondering and perhaps even reciting as a church.
John Piper provides six things that the Bible does not mean when it talks about submission.
I guess everyone is speculating about the reason for Trump's popularity, even among Evangelicals. An article at the Federalist offers a compelling answer. "He is not one of them—they know that. But they believe he is for them at a time when their faith and beliefs have become politically incorrect."
A few weeks ago I sat down with Steve Lawson and Josh Buice to discuss the Reformation. I didn't say a whole lot, but sure enjoyed hearing Dr. Lawson talk, and especially about John Calvin.
Tomorrow in 1784. 232 years ago tomorrow, at age 80, John Wesley "formally chartered the movement within Anglicanism which afterward came to be known as Wesleyan Methodism." *
I enjoyed this short video on a family business.
Thanks to The Good Book Company for sponsoring the blog this week with an article entitled "The Difference Between Costly Sacrifice and Needless Burnout."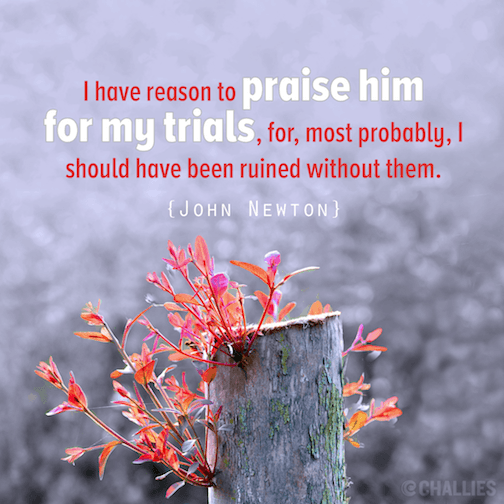 I have reason to praise him for my trials, for, most probably, I should have been ruined without them. —John Newton