Like so many others, I sat transfixed last night, caught by the horror of what was unfolding in Paris. What is there to do but mourn the depravity of man. Denny Burk asks you to consider praying the words of Psalm 10.
You will enjoy reading about Allen Guelzo's first meeting with Cornelius Van Til. "'Dr. Van Til, why did you decide to devote your life to the study of philosophy and the teaching of apologetics?' And I then sat back to allow the metaphysics free room to roll. Van Til never blinked."
Jonathan Leeman lays out a long list of ways that pastors can go wrong in practicing church discipline.
Jamie Brown offers "some important foundational ways you can help your kids see and savor Jesus Christ."
Gavin Ortlund explains why he holds the complementarian position.
Here's an enjoyable short film for you: "Jesus compared the kingdom of God to one of the smallest seeds on Earth and over 2000 years later, the truth of this teaching can be seen all across the globe."
Here's a bit of guidance on how to capture and save the great quotes you encounter while reading.
This Day in 1741. 274 years ago today at 27 years old, preacher and revivalist, George Whitefield, married widow Elizabeth Burnell. *
Wired's absurd creature of the week is always an interesting read.
I'm grateful to Missional Wear for sponsoring the blog this week with "The Reformed Holiday Gift Guide."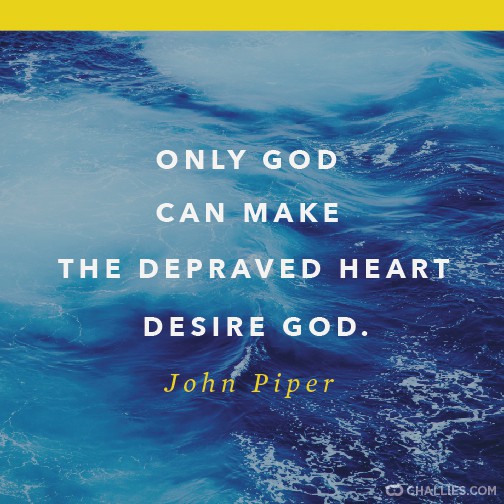 Only God can make the depraved heart desire God. —John Piper