It is time for a new Free Stuff Fridays and this week's giveaway is sponsored by Rare Document Traders. There will be 3 winners this week: The grand prize winner will receive a sermon manuscript page from a Charles Spurgeon sermon, while two other winners will receive a letterpress print of the five solas.
The grand prize is a sermon manuscript page from a Charles Spurgeon sermon preached at the Metropolitan Tabernacle on Sunday, May 5, 1889. The page was heavily amended by the Prince of preachers himself before the sermon went to the printers. It comes with a printed page giving the sermon text itself and title, a picture suitable for framing and a certificate of validation and authenticity from Spurgeon's College in London (see an example).
I recently purchased one of these myself as a gift, so can attest that it's genuine. It will look something like this: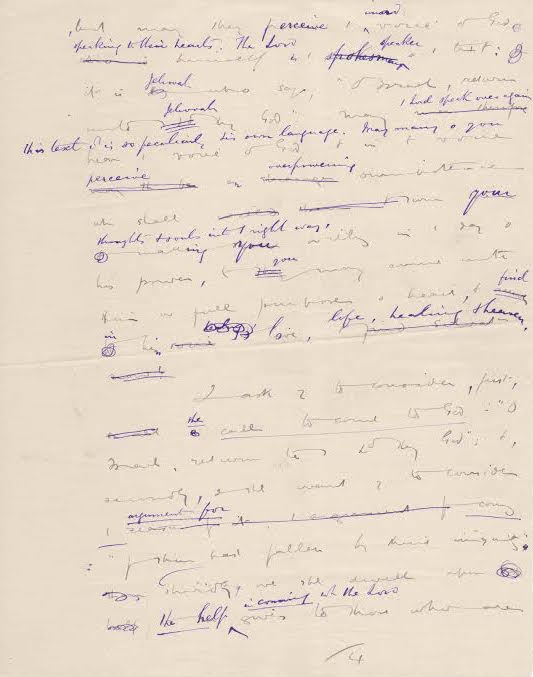 Two other winners will receive a Letterpress 8×10 Print of the Five Solas. This specialty piece was printed the old-fashioned way with an original 1960′s Heidelberg printing press. Letterpress is the oldest form of printing. It is an entirely hands-on process which requires a lot of time and careful craftsmanship. The method used for letterpress printing leaves an impression on the paper which can be seen as well as felt and has slight variations from piece to piece because of its manual nature.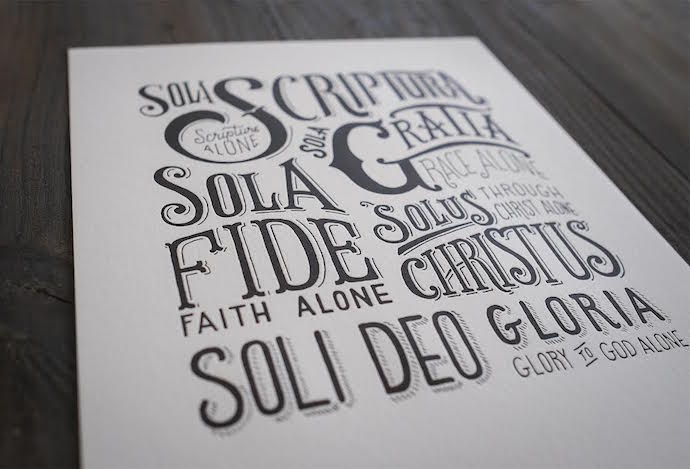 Enter Here
Giveaway Rules: You may enter one time. As soon as the winners have been chosen, all names and addresses will be immediately and permanently erased. Winners will be notified by email. The giveaway closes Saturday at noon.