This week's Free Stuff Fridays is sponsored by Crossway, who also sponsored the blog this week. There will be five winners and each will be receiving two copies of Theistic Evolution: A Scientific, Philosophical, and Theological Critique. Here is how Crossway describes it: The debate about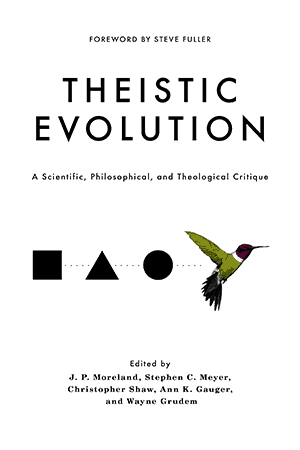 biological origins continues to be hotly contested within the Christian church. Prominent organizations such as Biologos (USA) and Faraday Institute (UK) insist that Christians must yield to an unassailable scientific consensus in favor of contemporary evolutionary theory and modify traditional biblical ideas about the creation of life accordingly. They promote a view known as "theistic evolution" or "evolutionary creation." They argue that God used—albeit in an undetectable way—evolutionary mechanisms to produce all forms of life. This book contests this proposal. Featuring two dozen highly credentialed scientists, philosophers, and theologians from Europe and North America, this volume provides the most comprehensive critique of theistic evolution yet produced. It documents evidential, logical, and theological problems with theistic evolution, opening the door to scientific and theological alternatives—making the book essential reading for understanding this worldview-shaping issue.
Enter Here
There are 5 prizes packages to win. Each winner will receive two copies of Theistic Evolution: A Scientific, Philosophical, and Theological Critique. One for you and one to giveaway to a friend. And all you need to do to enter the draw is to drop your name and email address in the form below.
Giveaway Rules: You may enter one time. As soon as the winners have been chosen, all names and addresses will be immediately and permanently erased. Winners will be notified by email. The giveaway closes Saturday at noon.