This may be the strangest memory of my entire childhood: at some point I acted in a class play in which I played the role of February. Yes, February. I was a whiny little month, complaining that I was the shortest month and also the one that no one likes because the weather always stinks. I don't remember how the play ended. Actually, I don't remember if I had the audience eating out of my hand or if I stank it up. I probably stank it up.
The fact is that February just isn't the best month–it's that one between the start of a new year and the start of Spring. But you know what will help brighten it a little bit? Some amazing desktop wallpaper. And so I asked a whole lot of graphic designers if they would like to come up with wallpaper that is appropriate for the month. And now it's free for you to download.
So go ahead–brighten up your month and download some great wallpaper.
A few notes: 320 x 480 is for your iPhone; 1024 x 1024 is for your iPad; your desktop or laptop may take any of the other sizes depending on your monitor size and a host of other considerations. You may need to ask your computer-whiz nephew to help you figure out the one that's best.
See the Love
Created by Daniel Spencer.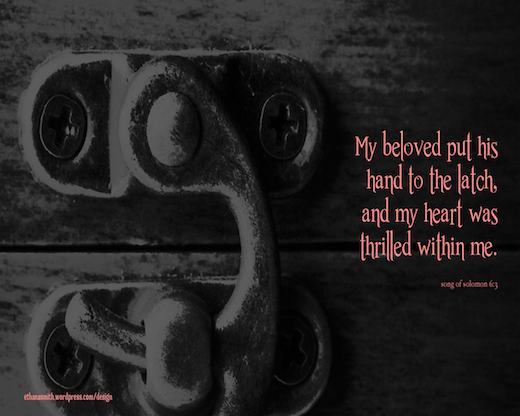 Those Who Have Faith
Created by Chelms Varthoumlien.
Love Never Fails
Designed by Eric Novak.
The Month of Love
Designed by Jon Kenney.
My Heart Was Thrilled
Created by Ethan Smith.
God So Loved
Created by Shannon Brown.
Greater Love
Created by Shannon Brown.
Snow Like Wool
Created by Michael Davenport.
He First Loved
Created by Aaron Wilson.
February
Created by Ryan Harrison.
The Heart of February
Created by Ryan Harrison.
John Piper
Created by Chris Borah.
No Temptation
Created by Jonathan Gilson.
Every Deed and Word
Created by Rina Kroes.
with calendar: 1024×768, 1024×1024, 1280×800, 1280×960, 1280×1024, 1440×900, 1600×1200, 1680×1050, 1920×1080, 1920×1200, 2560×1440
Hearts
Created by Anna Cirlot.
Winter
Created by Josh Mandell.
Greater Love (2)
Created by Jon Stephenson.
All Things New
Created by Micah Sewell.
Desires of Your Heart
Created by Micah Sewell.
I Am
Created by Jeff Nine.
Thanks to all of this month's designers! We'll be back in March, and this will be even bigger and better. If you are an artist, photographer or graphic designer and would like to participate next month, just go ahead and contact me and I'll tell you all you need to know.