Last year I put together a list of unique Christmas gift ideas. This year I wanted to reprise that post while adding and taking away a couple of items. Here are 9 unique gifts you might offer someone for Christmas this year–things that may not be on your radar but would still make a good and thoughtful gift for a loved one.
Here they are, in no particular order:
Tabletalk – Ligonier Ministries' Tabletalk magazine makes a great gift. Every month it features articles by well-known authors, daily Bible studies, a Bible reading guide, and more. It costs $23 within the US, $37 internationally.
Reformation Art – How about some art work for the church history enthusiast in your life? Reformation Art reproduces fine art photographic prints of the key figures and events of the Protestant Reformation, and the Presbyterian and Reformed tradition. They have all kinds of great prints available, all of which are produced in high quality and suitable for framing.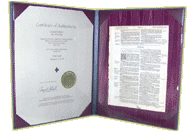 Historic Bibles – Or how about historic Bibles? A whole Bible would be out of reach for most of us, but a single page can be framed and make a nice gift. Historic Bibles offers Bible leaves and illuminated manuscripts in English, Latin, Greek, and German. Prices begin at $39. You can visit Geneva Bible Pages to buy leaves from just the Geneva Bible.
Spurgeon Pages – Sticking to a theme here, how about pages from an original sermon manuscript from C.H. Spurgeon? With your order you get one sermon manuscript page amended by Spurgeon, one Certificate of Validation and Authenticity from Spurgeon's College, one printed page with sermon title, text, portion of sermon printed out and one picture of Spurgeon that is suitable for framing.
Visual Verses – I saw Visual Verses at the True Woman conference in Texas a couple of months ago. I'm not convinced that the pictures on the web site really do them justice. Essentially they are passages of Scripture written out but with certain words highlighted or darkened in order to create a picture. Personally I think they are really funky and certainly they are unique!
Kindle – OK, so it may not be that unique since it's the most-gifted item at Amazon, but it's certain a gift that most people will love. And it sure seems that e-readers have hit that tipping point. They are here to stay; prices are falling, just about every book is now available in ebook format. The Kindle is now available for just $89.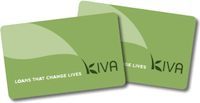 Microfinance – For the person who would rather give than get, you might consider a microfinancing gift certificate–a way that your loved one can help sponsor a business in a developing country. Kiva and Razoo both offer you this ability. "Make this a Merry Christmas for your loved ones with a gift that lets them change the world. A Micro Loan Gift Card lets your family and friends choose a hard-working entrepreneur to help by funding their small business loan–to buy a sewing machine, a bicycle, training, or whatever will put their families on the pathway to success."
Swag – Stores like Ugmonk and Missional Wear offer some really neat products.
Cruciform Press Subscription – One of the unique things we offer at Cruciform Press (the publishing company I've co-founded) is subscriptions. Because our books are all one price and come out on a regular schedule, we can offer subscriptions to print books or e-books and we offer them at great prices. Just like subscribing to a magazine, you'll receive a new book each month in either printed or e-book format.
And now it's your turn. Got any other suggestions?