This week the blog is sponsored by Zondervan Reflective, and in the post, J. Warner Wallace is inviting you to consider the evidence.
Can the truth about Jesus be uncovered—even without a body or a crime scene?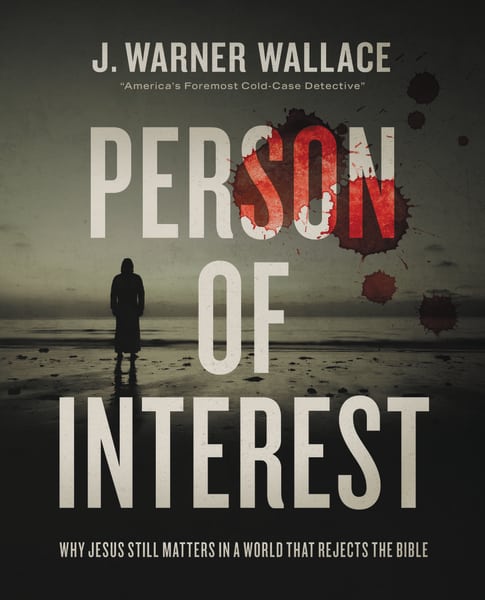 Tammy Hayes's disappearance was what we call a no-body homicide case—where a homicide is assumed to have occurred but a body is never found. These cases are incredibly difficult to investigate and prosecute. Few are ever filed with the district attorney because prosecutors must (1) prove the victim was murdered (and isn't simply missing) and (2) prove that the defendant committed the crime.
The Hayes case had been set aside for nearly a decade before I reopened it. In this case, no scene was ever photographed or recorded in any way. Not a single piece of physical evidence existed. And to make matters worse, we didn't even have Tammy's body. Yet five years later, we successfully prosecuted Steve for his wife's murder. It wasn't easy, but I took a unique approach tailored to cases that lack a body and a crime scene.
"What explosive event split world history in two? The stunning conclusion of this master cold-case homicide detective's meticulous research, analysis, and deliberation will leave Christians delighted and skeptics devastated."
—Gregory Koukl, president of Stand to Reason (str.org), author of Tactics and The Story of Reality
The case for Jesus can be investigated in a similar way. As in the Hayes case, we don't have Jesus's body, and we don't have a "crime scene" to provide us with physical evidence. Despite these limitations, we can still make a case for the historicity and deity of Jesus. We can do it without a body—and without any evidence from the New Testament.
You read that correctly.
If Jesus was truly the smartest, most interesting, and most transformative man who ever lived—if he was truly God—we ought to be able to make a case for his existence and impact, even without any evidence from the New Testament. You'll learn how to make that case in my new book and video study, Person of Interest.
I'd like to invite you to use the book, and I pray that it helps you make the case to yourself, or to others, for how Jesus changed the world.
Watch the first session for free:
Learn more and read a sample at:
Buy the book at:
Buy the video at:
Endorsements
"J. Warner's writing style pulls you into the narrative; you can't help but join his exploration as a detective. And J. Warner also provides a fresh angle. With its panoramic perspective, this book offers a fascinating journey into some lines of evidence most of us hadn't even considered!"
—Craig S. Keener, F. M. and Ada Thompson Professor of Biblical Studies at Asbury Theological Seminary, author of The Historical Jesus of the Gospels
"Either the foundational details of Jesus life, death, and resurrection happened within history and must be reckoned with, or they did not happen, and Christianity falls apart. J. Warner Wallace demonstrates, by using standard and reliable methods of investigation, that Jesus Christ is who he claimed to be."
—John Stonestreet, president of the Colson Center, host of BreakPoint
 "In Person of Interest, J. Warner does something new and remarkable. He shows why history was divided into two eras by the person of Jesus. This book is comprehensive, the argumentation is convincing, and the delivery compelling. If a skeptic wants to know whether the story of Jesus makes sense, give them this book and they'll discover that Jesus makes sense of history itself."
—Justin Brierley, host of the Unbelievable? radio show and podcast, author of Unbelievable?
"Several years ago Jim Wallace burst onto the scene and applied his years of highly successful police detective work, using these techniques to inquire about the truth of Christianity. Add to this that Jim previously had been a card-carrying atheist well into his adult life, and what emerged was a new angle that has excited the world of apologetics ever since. I am more than pleased to endorse fully the excellent research that has resulted, including Person of Interest. What a boost to the field of Christian evidences!"
—Gary R. Habermas, Distinguished Research Professor at Liberty University, author of The Historical Jesus