I wasn't able to track down new Kindle deals today, but perhaps you should run over last week's deals.
In case you missed it over the weekend, this month's free book from Christian Audio is Tony Reinke's Competing Spectacles. It's there for the taking!
(Yesterday on the blog: He Will Hold Me Fast)
In what circumstances is it good to ponder the past? And in what circumstances is it not?
"Since December 9, 2018, our church's senior pastor Wang Yi has been imprisoned on charges of 'inciting to subvert state power' and 'illegal business operations.' On December 26, 2019, he was secretly tried at the Chengdu Intermediate People's Court. On December 30, the court announced that Pastor Wang Yi was sentenced to 9 years in prison and fined 50,000 RMB. Our church issues the following statement to clarify our position…"
Planned Parenthood is reporting an unprecedented level of evil in their most recent annual report. "Planned Parenthood has released its 2018-2019 annual report and it reveals that the abortion provider, in its last fiscal year (ending June 30, 2019), performed its highest yearly number of abortions on record, while also receiving the highest amount of government funding it has ever received in a year."
It's an interesting question, isn't it?
Jared Wilson: "I have had an uneasy relationship with the way application is typically communicated in evangelical preaching ever since the days I was drowning in depression and suicidal thoughts in the midst of the wreckage of my life and I had a notebook full of helpful steps and action points from years of Sunday sermons that when they mattered most helped the least."
Not surprisingly, there is some very poor research behind the growing anti-spanking campaign (here in Canada as well as in other nations). I expect it's only a matter of time before parents are forbidden from spanking their children.
R.C. Sproul and Derek Thomas answer the question in this video.
What's something encouraging you've seen in your church over the past few months? The answers were a blessing to me! And, just so you can be encouraged as well, I thought I'd share some of them with you.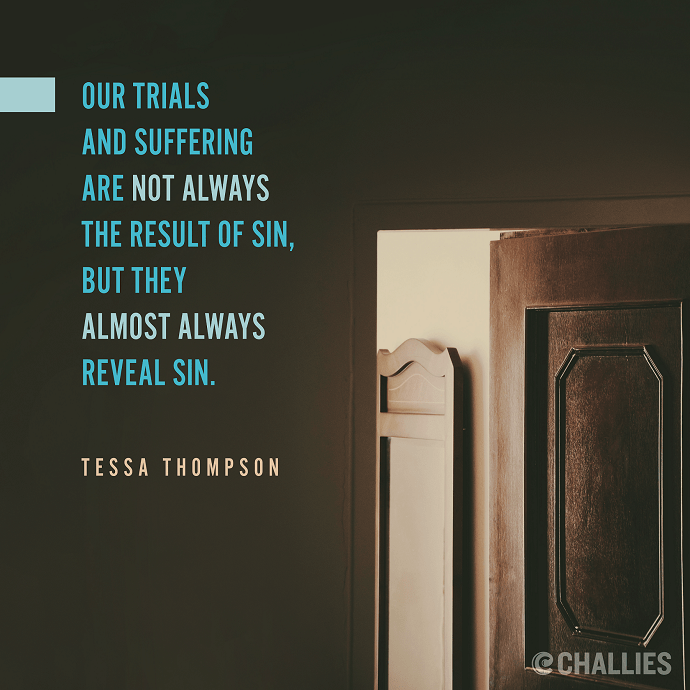 Our trials and suffering are not always the result of sin, but they almost always reveal sin. —Tessa Thompson