Today is your final chance to grab this month's free and nearly-free books from Logos. The options aren't tremendously exciting, but they are still worth a look. You may also want to look at their Memorial Day sale and May deals which also wrap up today.
Over at Westminster Books you'll find a great new edition of Christianity & Liberalism on sale.
There are some good Kindle deals available today as well.
Unati Manyela: "When I was young, missionaries came to my hometown in Willowvale (KuGatyane) in the Eastern Cape of South Africa and built a school, planted a church and spent years evangelizing our hearts with the Gospel of Jesus Christ. They did that in a very practical way, teaching and practising the gospel of love, charity and by modelling true works of grace and compassion. They were young themselves, worked so hard, sacrificed a lot and often had little fruit to show for it."
"The changing of the guard wouldn't begin for another fifteen minutes. While waiting, I found myself arrested by a mixture of overwhelming grief and pride for the dignity bestowed in this place. I stared at the large rectangular memorial in front of me and pored over the words etched into its face: 'Here rests in honored glory an American soldier known but to God.'" Brianna reflects on the idea of being "known but to God."
It's okay to pray real quick at times, but Andrea reminds us that it shouldn't be our default posture.
One of the struggles we can encounter in our times of devotion is the familiarity of it all. Jacob offers some tips on preventing a casual relationship with the Bible.
Chris considers that in all of life we are treading the path toward death.
Rebecca VanDoodewaard writes for those who have been uprooted. "If you, like so many around this world, have been uprooted from your home and community, you may be facing temptations to discouragement, self-pity, or frustration as you are forced to let go of the known and put out roots into the unknown. Here are some biblical truths that can help homesick hearts."
If divine peace flows toward those who discipline their minds to fixate on all that is lovely and pleasing to God, divine peace flows away from those who allow their minds to fixate on all that is unlovely and on all that is displeasing to God.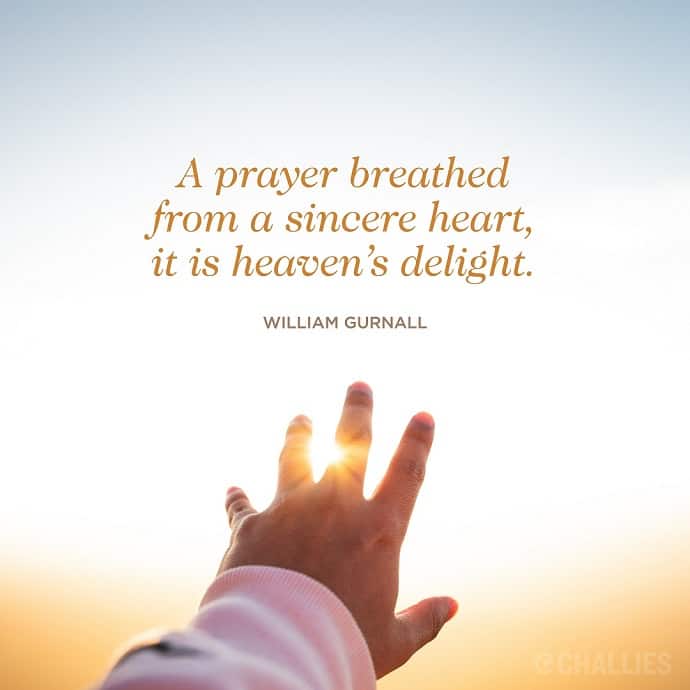 A prayer breathed from a sincere heart, it is heaven's delight. —William Gurnall